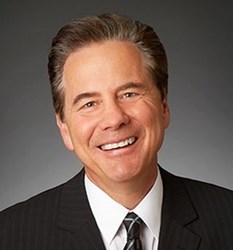 Los Angeles, CA (PRWEB) September 17, 2013
Nadrich & Cohen LLP, a Riverside personal injury law firm, was recently asked to contribute an original piece to Pet Adoption—a major pet rescue information resource—on the subject of dog bite law. The law firm specializes in dog bite cases, and has been representing dog bite victims for more than a quarter century. Jeff Nadrich, one of the partners in the firm, recently weighed in on why he felt so compelled to spread the word on this topic.
According to Nadrich, "When this opportunity presented itself, I felt that it would allow us to reach a wider audience with these important facts. As a dog bite lawyer, I have found that education is key to prevention, and it's also essential for ensuring that victims' rights are maintained."
Nadrich also points out that his firm is often inundated with questions from confused victims. "Dog bite law is still gravely misunderstood in California, and in fact across the nation. For instance, many people aren't aware that dog owners are most often liable when their dog attacks a human being or another animal. Additionally, many people are unaware that due to rising dog bite claims, a lot of homeowners insurance providers are implementing breed discrimination clauses, which prevents them from having to pay up if, say, a pit-bull or rottweiler attacks one of their policyholders. In light of this fact, it's more important than ever for dog bite victims to contact a qualified personal injury lawyer."
Nadrich further notes that it's important to victims to step forward quickly, as there are statutes of limitations on these types of claims, and in addition, it can be difficult for attorneys to gather the appropriate evidence if too much time passes before a claim is made.
About Nadrich & Cohen: Jeffrey Nadrich is a personal injury attorney with Nadrich & Cohen, a California based law firm with offices in 18 locations across the state. Nadrich & Cohen handles all types of wrongful death and serious injury accident cases, and victims are encouraged to call 1-800-718-4658 for a free consultation with a Nadrich & Cohen attorney.