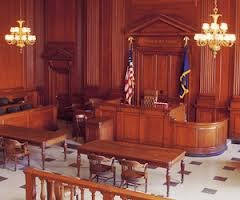 200 lawsuits per month will be sent back to courts they were initially filed
San Diego, CA (PRWEB) September 09, 2013
AttorneyOne.com, a recognized authority on law, updated the website recently and they are now actively providing expert opinion in view of the recent news on Fosamax Side Effects lawsuits.
As Reuters reported on August 30, a federal judge overseeing consolidated litigation over jaw injuries allegedly caused by Fosamax ordered hundreds of Fosamax lawsuits readied for trial (MDL 1789, U.S. District Court for the Southern District of New York). Fosamax, manufactured by Merck, belongs to the class of drugs known as bisphosphonates. It was approved by the FDA in 1995 and developed to treat post-menopausal osteoporosis and Paget's disease of bone. According to the article, 200 lawsuits per month sent back to courts they were initially filed.
On August 15, a New York federal judge ruled in Fosamax Multidistrict Litigation that generic manufacturers can be held liable for failing to match their warning labels to the brand name label.
Taking into consideration the latest developments, AttorneyOne.com updated the website and, now, can actively provide an expert opinion including how to get in contact with legal counsel easily and inexpensively in case of alleged Fosamax severe complications. Sean Burke, director of Media Relations at AttorneyOne.com, adds that the relevant information illustrates that people continue to file Fosamax lawsuits. "For that reason", he continues, "our focus should squarely fall on getting the word out and assisting people in finding the right legal assistance."
On July 1, a US Federal judge denied Merck's attempt to wipe out a $285,000 plaintiff verdict on Fosamax jaw deterioration (case no. 1:08-cv-04119, U.S. District Court for the Southern District of New York). In the lawsuit, the plaintiff claims that she took Fosamax from 2000 to 2006 and, as a result, she suffers severe and permanent personal injuries to the jaw bone, including osteonecrosis of the jaw.
AttorneyOne.com has further information on Fosamax lawsuits including how to get in contact with legal counsel.
Headquartered in San Diego, CA Attorney One was founded in 2004 and is not a law firm. They offer a nationwide legal service which helps consumers find the best representation for their legal needs. You can learn more about Attorney One at our website http://www.attorneyone.com. You can also find us on Facebook at http://www.facebook.com/AttorneyOne. Checkout earlier news from us at http://www.prweb.com/releases/2013/9/prweb11095627.htm