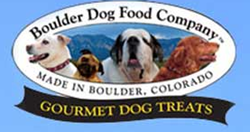 As a result, we are in the process of retrofitting our lighting fixtures to achieve a 28,909.50 annual kWh reduction in electric usage.
Boulder, CO (PRWEB) September 09, 2013
Representatives with Boulder Dog Food Company LLC., announced today that it has retained Ecosyste.ms to conduct an energy audit of its Boulder bakery.
"As a result, we are in the process of retrofitting our lighting fixtures to achieve a 28,909.50 annual kWh reduction in electric usage," said Ed Withers, co-owner of Boulder Dog Food Company LLC, a company that manufactures high quality dog and cat treats using human grade meat and all-natural ingredients.
Withers explained that Ecosyste.ms will provide Energy Assessment- Building systems, rebates, and tax benefits.
Ecostste.ms will coordinate the installation, manage the application process, oversee the distribution of funds, and provide 6 and 12-month utility analysis with review sessions. The company will also review semi-annual utility reports with Boulder Dog Food Company to determine the utility savings from the project and areas for continual improvement.
Withers stressed that Boulder Dog Food Company, which specializes in treats that are single ingredient - meat or poultry or seafood, is committed to pursuing environmentally friendly practices throughout its business.
"All organic plant and animal material, including meat scraps, are composted," Withers pointed out, before adding, "Orders are shipped in recycled and or reused cardboard boxes whenever possible. We use recycled paper for packing material, and we use a custom waste water filtration system."
The company, which has a five-star review rating on Amazon.com, says its treats are much higher quality than most other dog and cat treats.
"We specialize in treats that are 100 percent meat: Bison, beef, lamb, chicken, turkey or 100 percent fish: Tilapia, squid, shrimp, bonito," Withers said. "The animals are raised humanely without steroids, antibiotics or added hormones. Our food is safe and with this energy audit, we're taking what we do as far as energy consumption and food quality to the next level."
For more information, please visit: http://www.boulderdogfoodcompany.com/all-natural-ingredients/ and http://www.boulderdogfoodcompany.com/blog/.
About Boulder Dog Food Company LLC
The business was started in Boulder, Colorado in 2004. Initially the company made a high quality dog food with bison as the primary protein ingredient, but then gradually transitioned into making 100% meat treats. Today the bakery in Boulder produces both canine and feline treats made from a variety of all meat or all fish ingredients. Bison products, made from bison meat as well as organs such as liver, heart and lung, continue to be among the most popular products. Bison is found to be a good meat choice for animals suffering from food allergies or intolerances since it is thought to be less likely to produce an immune response. Equally important, the bison come from free ranging herds in the western states. The meat and organs from grass-fed animals contain significant amounts of healthier unsaturated fatty acids, vitamin E and iron. Its high protein, low fat profile is a more nutritionally healthy meat choice for both humans as well as our canine and feline companions. And grass-fed ranching is not only good for the animals, it's good for the environment.
So drop by http://www.boulderdogfoodcompany.com/ and be sure to check out the monthly special offers too.
Contact Details:
Ed Withers
303-449-2540
Source: Boulder Dog Food Company LLC