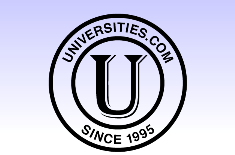 Atlanta, Georgia (PRWEB) September 13, 2013
'The Student Debt Crisis' and 'Graduating to a Pay Gap' are two recent studies that illustrate the inequalities some college students are still facing in America. Students in the United States have accumulated an estimated $1 trillion of student loan debt, and most of it belongs to minorities and women.
The Student Debt Crisis report states that 27 percent of African American bachelor's degree holders have more than $30,500 in debt compared to 16 percent of white bachelor's degree holders. Also, 69 percent of black students who left school without graduating cited student debt as the reason compared to only 43 percent of white students, and 74 percent of Latinos who opted out of attending college altogether said finances were the cause.
"This has been a problem in our country for a very long time," says Universities.com CEO Paul Moses. "While it is true education has never been easier to attain, people aren't realizing the financial burdens put on minorities."
Among those graduates who hold bachelor's degrees, 81 percent of the African American students and 67 percent of the Latino students leave school with debt.
"Just one of the issues here is lack of information about student loans," Moses says. "Unfortunately, most students don't know the difference between subsidized and unsubsidized loans; they just pick the one that offers them the most money."
But minorities aren't the only ones disparaged. Women are still trying to earn equal pay in the work force which could help them pay off their student loans more efficiently. In 2007-2008, $35,296 was the average earnings for women compared to $42,918 for men. And in 2009, among full-time workers repaying their loans one year after college graduation, nearly half of women (47 percent), but a smaller percentage (39 percent) of men, were paying more than 8 percent of their earnings toward student loan debt.
About Universities.com:
Universities.com has a simple mission: to connect people with the information they need to make the best decision about which colleges and universities are the best fit for their educational goals. Since 1995, over 30 million potential students have used Universities.com to find information about online and traditional universities, degree programs, and college news. With a wide variety of colleges online and worldwide included in the company's database, the right school is just a click away!