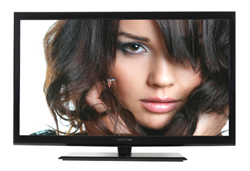 Wall mounting also gives the customer the flexibility to put the unit wherever is most convenient.
Los Angeles, California (PRWEB) September 11, 2013
I Sell HDTV, a consumer products retailer on the Internet, has announced the online availability of the Sceptre X408BV-FHD 39-Inch 1080p 60Hz LCD HDTV (Black). Featuring a sleek, glossy black housing, and built in ATSC/NTSC/QAM, the product is both visually stunning and produces vivid images, day or night. The HDTV is also wall mountable, so customers can set it up in a variety of circumstances.
A high resolution screen provides a 1,920 x 1,080 pixel image for a crisp, sharp picture. Balance is provided by the 90,000:1 dynamic contrast, while the screen features an 8 ms response time and 60 Hz refresh rate. Movies and shows can therefore be watched without any flicker, so the image is always clear, vivid, and realistic.
In addition, the product is equipped with three HDMI ports and a USB port. Using a single cord USB cable, one can listen to music or view their digital pictures directly on the screen. The 26 pound HDTV meets ENERGY STAR specifications, so it is as energy efficient as it is reliable and high quality.
"By offering the discounted Sceptre X408BV-FHD, we feel we're doing the consumer a favor by affording access to a high-quality HDTV with the best picture and sound on the market," a spokesperson said. "Wall mounting also gives the customer the flexibility to put the unit wherever is most convenient."
Audio quality is also enhanced by the Sceptre X408BV-FHD's dual speaker design. Users can enjoy high-quality video and audio at the same time for the most dynamic HDTV experience there is. For more information on this state-of-the-art HDTV and its many innovative features, go to the product page at http://isellhdtv.com/sceptre-hdtv/15/sceptre-x408bv-fhd-39-inch-1080p-60hz-lcd-hdtv-black/.
About I Sell HDTV
I Sell HDTV is an online retailer of the latest consumer televisions and a member of the Amazon Services LLC Associates Program. For access to the newest HDTVs at reasonable prices, visit http://isellhdtv.com.