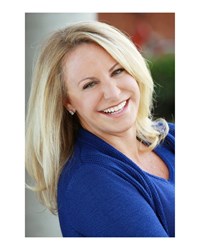 I'm thrilled to be performing among the gods and goddesses of comedy at such a prestigious venue.
Beverly Hills, CA (PRWEB) September 19, 2013
Karen Zaxton took the stage at the Ventura Harbor Comedy Club in Ventura, CA on September 15, 2013 to perform in the Ventura Comedy Festival alongside comedy legends including Jay Mohr, Adam Carolla, Tommy Davidson, Erik Griffin and dozens of other headliner comedians.
Zaxton performed hilarious comedy routines including "Bald Men," "Three-somes," "Mood Ring," "Menopause," "The Ultimate Facelift," "7 Month Itch," "Vaginal Muscle Exercises You Can Do at Home," "Hind-lick Maneuver" and many more.
Zaxton started her stand-up comedy career just 3 months ago in June 2013. Her debut performance was on the legendary stage at the famous Hollywood Improv in Hollywood, CA. But already, Zaxton is becoming a regular on the comedy scene. She performed at The Comedy Store in Hollywood in August 2013 and this is the 3rd time we've seen the up and coming comedienne doing stand-up comedy in the month of September 2013 alone. In addition to the Ventura Comedy Festival, Zaxton returned to The Comedy Store on the Sunset Strip, and also performed at Flapper's Comedy Club in Burbank, CA.
"I'm thrilled to be performing among the gods and goddesses of comedy at such a prestigious venue," said Zaxton. "It's surreal to share the stage with so many big name comedians."
Zaxton's favorite comedians include Bill Cosby, George Carlin, Wanda Sykes, Carlos Mencia, Bobby Slayton, and Gabriel Iglesias. Karen also enjoys Goldie Hahn's dumb-blonde silliness on Laugh In, a variety show from the 1970's.
Karen Zaxton is a serial entrepreneur who has enjoyed a lucrative speaking career over the last 14 years. Zaxton has performed on stage hundreds of times and has also starred in several television commercials, been a contestant on a game show and acted in numerous theater productions. Zaxton's stage talents include acting, public speaking, comedy and singing.
Karen Zaxton has moved into TV, both producing and hosting Celebrity Soapbox – an entertainment news show which debuts in the fall of 2013. Zaxton's self-produced talk show is in first round syndication and it is expected to begin airing in the spring of 2014. She is also the Executive Producer of a Saturday morning kids show, Gourmaniac – a cooking show and even a travel show.
"As long as audiences enjoy my show, I intend to continue doing stand-up comedy for fun and relaxation no matter how busy I get," says Zaxton.