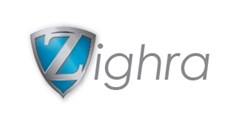 We are excited to demonstrate the unique features of Zighra KineticID including its unique user recognition capability, its ability to be deployed on any mobile app, and its role in providing convenient user authentication without compromising security.
NewYork, NY (PRWEB) September 10, 2013
Mobile fraud as well as device and identity theft are the leading barriers to the growth and profitability of consumer banking and commerce using smartphones and tablets. Today, Zighra announces and previews KineticID – its patent pending implicit mobile authentication solution designed to:

Build consumer trust in mobile commerce;
Simplify and automate precise user authentication; and,
In combination with Zighra's platform, dramatically reduce fraud management costs for banks and payment processors.
"While 57% of smartphone owners have banking apps and 41% have shopping apps, nearly 70% of users disable screen locks and leave apps perpetually logged in," said Deepak Dutt, Zighra founder and CTO. "These facts underscore consumers' demand for convenience and yet the behavior represents a real risk of fraud and theft, both to consumers and businesses."
Zighra's KineticID provides effortless, automatic, and instantaneous user verification by adding an invisible security layer to user authentication on smartphone and tablet devices. KineticID implicitly recognizes and verifies users by continuously evaluating the user's unique kinetic interaction patterns on their device, as well as a wide array of other invisible background checks. KineticID avoids dependence on traditional authentication mechanisms such as PINs, passwords, and other biometric data that are inconvenient, exploitable, and intrusive, and have been barriers to usability and trust.
###
About FinovateFall
FinovateFall is a demo-based conference for innovative startups and established companies in the fields of banking and financial technology. Held in New York City, the event offers an insight-packed glimpse of the future of money via a fast-paced, intimate, and unique format. FinovateFall is organized by The Finovate Group. For more information on the event or to view videos of previous demos, please visit finovate.com/fall2013."
About Zighra
With operations in North America, the Middle East, and India, Zighra is playing a leading role in leveraging mobile telephony, collective intelligence, and implicit user authentication to reduce online and offline payment fraud. Zighra's mission is to close the payment fraud gap, accelerate legitimate transactions, and build trust between consumers, merchants, and financial institutions. For more information, visit http://www.zighra.com or call +1 613.799.1479.