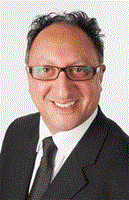 Fuelled by the city's dynamic atmosphere and youth-driven culture, the IOC's decision has an important role to play in the healing process of the country following the national earthquake tragedy in 2011
London, UK (PRWEB UK) 11 September 2013
The International Olympic Committee (IOC) decision to award Tokyo, Japan the right to host the 2020 Summer Olympic Games has benefits for Japan beyond economic and sporting opportunities.
"Fuelled by the city's dynamic atmosphere and youth-driven culture, the successful bid to host the 2020 Summer Olympic Games in Tokyo, Japan will have an important role to play in the healing process of the country following the national earthquake tragedy in 2011," says Ardi Kolah, a global sports marketing consultant and author of the 'Global opportunities for sports marketing, infrastructure and consultancy services to 2022' published by IMR.
Over the next few years, Japan will host the 2014 ISU World Figure Skating Championships, the 2014 World Table Tennis Championships, the 2017 Asian Winter Games and the 2019 IRB Rugby World Cup.
The decision by the IOC will help to consolidate and strengthen Japan's position on the global sports stage and opens the door for exciting new business development opportunities for sports marketing and consultancy services firms in that Region.
"Japan made history by being the first Asian country to be awarded hosting rights for an IRB Rugby World Cup.
"Hosting the tournament in 2019 is expected to increase the popularity of the sport in the country. The event is estimated to cost £145.1m to stage.
"With rugby being a developing sport in Japan and Asia as a whole and now this highly prestigious award to host the 2020 Olympic Games, this presents an excellent opportunity for the UK sports marketing and consultancy sector which has strong credentials in both rugby and the Olympic Games," concludes Ardi Kolah.