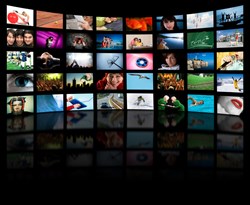 The better the strategic thinking, the more effective the resulting TV advertising campaign.
London (PRWEB UK) 9 September 2013
The DRTV Centre comments on the news that 52 percent of the UK public regard TV ads as the advertising format with the most impact, according to a report published this month by Deloitte – see http://advanced-television.com/2013/09/04/tv-advertising-still-dominates/.
"Television advertising continues to have a big impact on the public and capture their imagination because it consistently attracts a large audience, with a typical viewer watching more than four hours a day," the report states.
Impact, though hugely important, is just one essential in creating successful TV advertising. Once having gained the viewer's attention, how does the savvy advertiser build on this to create the desired response?
Specialist TV agency The DRTV Centre gives expert guidance to clients on how best to create TV ads that work. As David Pearson, CEO, says, "The better the strategic thinking, the more effective the resulting TV advertising campaign."
Creating great TV commercials requires clear thinking around each of the following steps.
Advertising Objective
Is increased awareness your main aim? Do you want instant orders via phone calls, SMS or web visits? Do you want to drive customers to retail stockists?
Target Audience
TV spots can be planned most cost-effectively if advertisers take real care in defining the key target audience. Write down the main variables using this check list:
Male or female? Key age groups? Social class? Geographical area? Personality types? Interests? What else distinguishes your customers from Mr. or Mrs. Average? Which competitor brands do they buy?
Key Competitive Benefit
Define the main reason why anyone should desire your particular brand in preference to the competition.
Most UK TV commercials are 30 seconds long. That's all. Thirty seconds are only enough for about 90 spoken words. So it's common sense that your message should be simple and concentrate on one persuasive benefit.
Support For This Benefit
Back up your benefit with believable proof. This could be testimonials from existing customers, for example, or independent product tests.
Tone Of Voice
Should the delivery be gentle and relaxed? Authoritative and assertive? Friendly? Questioning? Provocative? Educational? Sympathetic? Tone of voice really matters.
Desired Response
Be clear on what you want viewers to think and do.
Do you want them to pick up the phone and place an order? Visit their local store? Send a text message? Find out more from the advertiser's website?
Take professional scripting advice from a seasoned TV scriptwriter. The safe bet will be to appoint a TV specialist advertising agency.
TV Production Company
Consider using a smaller company which specialises in high quality, low cost productions.
You'll need the advice of experts. As a small advertiser it's perhaps best to avoid the big name media agencies used by multinational clients. Smaller media specialist agencies are often able provide the best value airtime deals for smaller clients.
The DRTV Centre was established in London 16 years ago. Uniquely, it is the only advertising agency in the UK to concentrate solely on direct response television.
The agency provides every service clients need to mount successful TV campaigns: strategies, idea creation, scriptwriting, storyboards, research, casting, location search, film/video production, music, voice-overs, transmission copies, channel selection, TV airtime booking and response analysis.
Recent client experience includes advertising annuities, coins & jewellery, communications, comparison websites, education, equity release, holidays, injury compensation, law, loans, pet insurance, toys and travel.
For much more info, please call The DRTV Centre on 0800 635 9000.