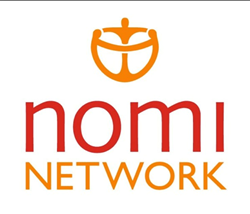 Helping Nomi Network raise funds to assist at-risk women and children, and to hopefully help put an end to the horrors of human trafficking, is what crowd funding is all about.
New York, NY (PRWEB) September 09, 2013
ClickStartMe, the growing crowdfunding site that allows people and organizations to raise funds online, announced the launch of a new crowd funding project to help put an end to human sex trafficking. Nomi Network, a New York-based non-profit organization, has partnered with ClickStartMe to raise the funds necessary to counsel and rehabilitate victims of human trafficking. Nomi Network seeks to raise $30,000 for a new facility to train and educate vulnerable women and children, primarily from India and Cambodia. To view the Nomi Network crowdfunding project go to this link.
"We are excited to have Nomi Network raising funds with us," ClickStartMe CEO and crowdfunding expert Kendall Almerico said. "Helping them raise funds to assist at-risk women and children, and to hopefully help put an end to the horrors of human trafficking, is what crowd funding is all about."
Nomi-Network chose crowd-funding through ClickStartMe.com rather than conventional financing to fuel this expansion. "By using ClickStartMe to raise funds, we also spread the word about human trafficking and servitude, which is not a regional issue, but a human rights issue," Nomi Network founder Diana Mao said. "We give away rewards in exchange for tax-deductible donations like eco-friendly handbags made by women who have been rehabilitated by Nomi Network."
Through funds raised in this crowd funding project, Nomi Network will provide services to rescued victims of human trafficking including targeted, technical and entrepreneurship training, assistance in designing and producing market-ready products and by linking products made by survivors and women at risk of human trafficking to the global market.
About Nomi Network:
Nomi Network's mission is to help women who have been rescued from human trafficking and sex slavery to achieve financial independence. 100% of the profits from Nomi Network's product sales are directly invested back into training and education opportunities for the women they serve. The new facility to be crowdfunded on ClickStartMe will be located in India, and will hire young women who have been rescued and teach them how to produce eco-friendly handbags, and help them market and sell their products.
About ClickStartMe:
ClickStartMe.com, is a rapidly growing website that "puts the fun in crowdfunding." ClickStartMe.com provides individuals and businesses with an opportunity to easily raise funds online for almost any legitimate purpose, and also gives its users an online store in which to sell their products after funding. ClickStartMe.com also recognizes the mass appeal of television shows such as The Voice, America's Next Top Model, and Shark Tank, and has added this variable into the mix for online crowdfunding by holding contests for its users with valuable prizes and trips to exciting locations.
Media inquiries or interview requests, e-mail media(at)clickstartme(dot)com or call 813.410.4658.