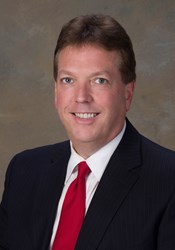 Being able to address a national audience with such a well-respected host was a great opportunity for Crowd It Forward
Tampa, FL (PRWEB) September 11, 2013
Crowdfunding Expert Kendall Almerico, CEO of ClickStartMe and founder of charity crowdfunding site Crowd It Forward, appeared on the nationally syndicated Jim Bohannon Show. Jim Bohannon, who recently received the TALKERS magazine Lifetime Achievement Award, and crowd funding expert Kendall Almerico discussed the launch of Crowd It Forward, and the concept of Random Acts Of Crowdfunding.
"The Jim Bohannon Show is a weekday program heard on more than 500 station from coast-to-coast." crowd-funding expert Kendall Almerico said. "We talked about Crowd it Forward, and Random Acts of Crowdfunding for those in need and our current projects: Shoes for Semper Fi and Fearce Determination."
On the program, crowd funding expert Kendall Almerico discussed Shoes for Semper Fi, a touching story about a young boy running a 5K race who fell behind and was helped to the finish line by U.S. Marine Lance Corporal Myles Kerr. This crowdfunding project on Crowd It Forward is raising funds for Corporal Kerr to send him to a 5K race of his choice and to purchase a pair of running shoes for him and all returning U.S. Marines, as a reward for the Marine's kind act to the young boy in the race.
Almerico and Bohannon also discussed Fearce Determination, a Random Act of Crowdfunding" inspired by Chelesa Fearce, a young lady who despite being homeless for several years, became the valedictorian of her high school class and is headed to college. Crowd It Forward is raising funds to help Chelesa with her educational expenses, along with her sister, Chelse, who graduated as salutatorian of her high school, despite being homeless. These projects can be viewed here: Shoes for Semper Fi at http://bit.ly/13jHx3Y and Fearce Determination at http://bit.ly/18FVyrv
"I want to thank Jim Bohannon and everyone associated with the show for allowing me to spread the word about the charitable things we are doing with crowdfunding at Crowd It Forward," Almerico said. "Being able to address a national audience with such a well-respected host was a great opportunity for Crowd It Forward."
About Crowd It Forward:
Crowd It Forward is a crowdfunding website owned and operated by the ClickStartMe Foundation, Inc. Crowd It Forward is a 501(c)(3) organization that accepts tax deductible donations and creates Random Acts of Crowdfunding for those in need, those who deserve it, and those who perform random acts of kindness to others. All donations to crowdfunding projects on Crowd it Forward are tax deductible. For more information about Crowd It Forward, contact Media at CrowdItForward.com or call 813.410.4658.
About Kendall Almerico
Crowdfunding expert Kendall Almerico is the CEO of ClickStartMe, the crowd funding site that provides individuals and businesses with an easy-to-use website to raise funds through online crowd-funding. Almerico is a nationally recognized crowdfunding expert and has been interviewed internationally on the topic, appeared on national talk radio programs discussing crowdfunding, and has been quoted in major news sources including the New York Daily News. Almerico is available for interviews and speaking engagements by contacting media at clickstartme.com or by calling 813.410.4658.