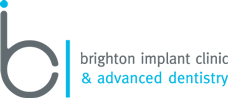 smile with confidence
Hove, East Sussex (PRWEB UK) 12 September 2013
The team of the UK dental implants practice Brighton Implant Clinic recently celebrated its fourth year anniversary of existence. Since it first opened its doors in 2009, the practice has provided thousands of high-quality, affordable dental implants to hundreds of patients with a wide range of restorative dental needs. It premises its treatment options, services, and post-treatment support on the foundational principles of "care, compassion, and credibility". The practice's dental surgeon team has successfully placed ten of thousands of dental implants at a high success rate of 98%, empowering patients for a lifetime of excellent oral health and self confidence.
"We're thrilled to celebrate our fourth year of being in business. Our patients continually endorse us for our prompt attention to their needs and satisfaction, and for our effective, affordable solutions to their dental issues," said Dr. Bruno Silva, Principal Dentist at Brighton Implant Clinic. "We strive to give our patients first-class care using state-of-the-art dental equipment and up-to-date, best implantology practices. And we will continue to bring that same level of customer service and treatment effectiveness to every patient who walks through our doors in the future."
Hundreds of patients from across Europe have recommended the UK dental implants centre on account of the effectiveness of its implantology treatments, the professionalism of its dental surgeon team, and the attractiveness of its world-class customer service and support.
"I have always been extremely nervous of any dental treatment, let alone implants. However, the lovely, calm atmosphere and the kindness of Dr. Bruno Silva and his team, along with their professional competence allayed all my anxieties," said Cari Haysom. "There was virtually no pain, and I am delighted with the results. I can't recommend the team and the clinic enough."
"I have just finished treatment for 2 implants. The work and finished product is excellent. But just as important is the "experience", from the introductory telephone call, the 1st visit and assessment, through to the treatment and final fitting," said another patient, Ricky Miller. "On all of these accounts, it was a pleasure to be involved with all members of the team - everyone was welcoming, pleasant, helpful and caring. I would, without doubt or hesitation, recomend Brighton Implant Clinic. And yes, I will go back for more work!"
"I had an upper denture fitted by my dentist in June 2011 which caused me a good deal of discomfort and embarrassment, especially when blowing into a cup of hot tea when my denture fell into the cup. The amount of fixing paste I had to use to keep the denture in place was absolutely awful. However, with a little bit of research on the internet I discovered the Brighton Implant Clinic," said Robert James Franks, another satisfied patient customer. "I made an appointment by telephone and on the 17th of January 2012, I was assessed at the Hove branch... It was agreed that I would have the 'All-On-4 Maxillae Surgery'. Dr Bruno Silva supervised the painless surgery performed under sedation, which took about 3 hours and 15 minutes."
"With the implants in place, which turned out to be all-on-6, I went home and returned the next day to have the temporary bridge fitted. From that time I have had no problem eating, and at no time was the discomfort bad enough for me to take pain killers... I must compliment my dentist on her professionalism and the great customer care by all of the support staff, starting with those in reception. I would have no hesitation in recommending the BIC to anyone who wants first class professional dentistry treatment."
Brighton Implant Clinic has three clinic locations located in Hove, Hailsham, and Brighton, and is a two-time award winner of the Private Dentistry Awards. The practice's staff has collective experience of decades of implant placement and treatment services. It is internationally reputed for its world-class patient care and top-quality dental implant and treatment services, with patients venturing from all over the UK and as far as Australia and the United States for treatment.
Please visit http://www.brightonimplantclinic.co.uk/ to learn more about the practice's services and schedule a free initial consultation.