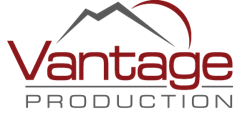 "VIP's unique referral campaigns and content enhances our ability to reach out to REALTORS®, our prime source of referrals and maintain these relationships."
Holmdel, N.J. and Sandy, Utah (PRWEB) September 09, 2013
Vantage Production, LLC, the mortgage industry's premier provider of customer relationship management (CRM) solutions that deliver superior marketing, sales and content, today announced that Axiom Financial LLC, a subsidiary of PHH Corporation, has selected its Vantage Integrated ProductionSM (VIP) service to further strengthen its relationships with REALTOR® referral sources.
Axiom is one of the top performers in the PHH family of companies, and has helped its customers achieve the dream of homeownership since 1996. Axiom is using VIP to streamline and automate the marketing process across its 19 offices and to help its loan officers stay in constant contact with their customers and key REALTOR® referral partners.
Developed exclusively for the mortgage industry, VIP enables lenders to meet the dual challenges of driving revenue while minimizing compliance risk. VIP is built on a common database that integrates data from across the lender's loan origination system (LOS) and other external and internal systems. The solution provides an unrivaled CRM platform coupled with advanced marketing, sales presentation and content modules.
Brad Drew, Marketing and Communications specialist at Axiom, said, "Axiom Financial has always differentiated itself based on the attention and service that we provide to customers and referral partners. VIP's unique referral campaigns and content enhances our ability to reach out to REALTORS®, our prime source of referrals, and maintain these relationships."
Paul Zoukis, chief executive officer of Vantage Production, said, "Axiom recognizes the need to proactively market to REALTORS®. By delivering actionable information to these referral partners, loan officers can build and cultivate profitable relationships to expand their purchase business."
About Axiom Financial
Axiom Financial was founded in 1996 and is a thriving company headquartered in Sandy, Utah, with more than 19 offices and 170 employees providing mortgage services throughout the state. To date, Axiom has provided loan services to nearly 50,000 Utah homeowners. For more information, visit http://www.axiomfinancial.com.
About Vantage Production
Vantage Production, LLC is the premier provider of advanced CRM systems, compliant automated marketing and sales solutions, compelling content for the mortgage industry and professional development programs. With solutions tailored to the requirements of both enterprise lenders and loan officers, Vantage Production provides production support for more than 400 leading lenders and tens of thousands of individual subscribers. For more information, visit http://www.VantageProduction.com.