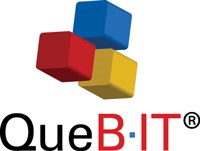 Scarsdale, NY (PRWEB) September 09, 2013
QueBIT is uniquely positioned amongst IBM partners, enabling a commitment to Advanced Analytics and the IBM SPSS product line that is backed by the strongest and most experienced team of Predictive and Prescriptive Analytics consultants in North America. This brand new training release includes dozens of training offerings for SPSS Statistics and SPSS Modeler, providing introductory classes, along with training for expert users. QueBIT's training team collaborated with expert guest speakers and SPSS curriculum developers, leveraging many decades of combined experience.
Jesus Salcedo, QueBIT Director of Advanced Analytics Training, is leading the effort. Jesus noted, "We are taking advantage of the experience and knowledge of our longtime SPSS colleagues. I am very excited to help collaborate in building a curriculum that will provide value for everyone."
The IBM SPSS Statistics offerings are launching this month. The author of QueBIT's SPSS Fundamentals class has four decades of experience with SPSS. Working closely with the QAA team, the SPSS training team specifically crafted course material for online delivery. The new class will debut in North American time zones with the author, Nancy Morrison, and Jesus Salcedo. For the convenience of our worldwide audience, and with the help of QueBIT's international training team, the class will also be offered during business hours in London and Sydney. This worldwide event is the first of a six-course sequence in using IBM SPSS Statistics.
For IBM SPSS Modeler users, introductory material will be presented via an exciting self-paced video series. SPSS Modeler customers often prefer custom training on their own data – something that QueBIT's team frequently designs for clients. The addition of the Video Library to the custom training module makes for a powerful combination.
QueBIT is also announcing the release of two seminar series. The first, launching in October, is for experienced users of SPSS Statistics. It will focus on the intersection of Statistics theory and the practical applications of Statistics in the software. The monthly offering will include half day webinars, followed by Q&A sessions. Upcoming topics include: Classification Trees, Cluster Analysis, and Dummy Coding & Interactions in Regression, to name a few. The second seminar series, for users of SPSS Modeler, is launching in November. Based on a similar format, the second series will feature well known guest speakers and the leaders of QueBIT's advanced analytics consulting team. Upcoming topics include: Next Best Offer, Techniques for Unbalanced Data, and Entity Analytics.
About QUEBIT
QueBIT is an IBM Premier Partner and a leading provider of Advanced (Predictive) Analytics and Business Analytics Solutions in North America, with hundreds of customers across many different industries, including: Banking, Insurance, Retail, Consumer Packaged Goods, Manufacturing and Not-For-Profit. QueBIT's primary goal is to help solve customer business problems in the areas of financial reporting and consolidations, budgeting and forecasting, what-if scenario planning, predictive modeling, profitability analysis and business intelligence.
QueBIT empowers companies to make better decisions faster through the adoption of a unique Implementation Methodology called CARE (Collaborative and Rapid Enablement). CARE maximizes the success of projects and empowers the end client to "own" both the solution and the technology at the end of the very first project. This achieves the lowest true cost of ownership for customers.
To find out more information on how QueBIT can work with your organization to achieve the results, please contact us at 1800-QUEBIT1, email us at info(at)quebit(dot)com, or visit our website: http://www.quebit.com.