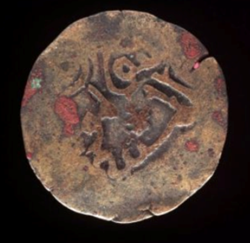 ClickStartMe welcomes the chance to help rewrite the history of an entire country.
Tampa, FL (PRWEB) September 12, 2013
ClickStartMe, the crowdfunding website that allows people, organizations or businesses to raise funds on their easy-to-use crowd funding platform, announced a new international project on their site designed to fund a group of scientists intent on solving the mystery of African coins found in Australia that pre-date the discovery of the continent by hundreds of years. The crowdfunding project will pay for an expedition to Australia to search for shipwrecks and other evidence that African or European sailors actually visited Australia centuries before history now claims the continent was discovered.
"ClickStartMe welcomes the chance to help rewrite the history of an entire country," ClickStartMe CEO and crowdfunding expert Kendall Almerico said. "We invite donors to support this project, and to become a part of something historic. For even as small as a $25 donation, anyone can get inside access into the expedition that could rewrite all history books."
The crowdfunding project is headed by Professor Ian McIntosh of Indiana University Purdue University Indianapolis who leads a multidisciplinary team of scientists, anthropologists, archeologists and others called The Past Masters. The Past Masters goal is to find the origin of mysterious Kilwa (African) coins found on the remote and beautiful Wessel Islands in Northern Australia. "The standard view of Australian history is that British explorer Captain James Cook discovered the land Downunder in 1770," Professor McIntosh says. "What these African coins suggest is that Australia has a far older history and that indigenous Australians were a part of the vast Indian Ocean maritime silk route that linked East Africa, Arabia, Persia, India, China and Indonesia."
With the help of crowdfunding through ClickStartMe, The Past Masters plan a major expedition in Summer 2014 seeking answers in a search for shipwrecks and in an analysis of ancient rock art. The Past Masters plan to take a film crew with them to document every step of the journey as they search for the answers. "Contributors to our ClickStartMe project will get advance video clips unavailable to anyone else as we undertake our expedition," Professor McIntosh says. "You will feel like you are there with us! Or, if you want, for a very generous donation, you can actually be there with us!"
To read about the crowdfunding project, or to make a donation, click here. All donations made from the United States are tax deductible.
Professor Ian McIntosh is available for interviews and may be reached by e-mailing media at clickstartme.com.
About ClickStartMe:
ClickStartMe.com, is a rapidly growing website that "puts the fun in crowdfunding." ClickStartMe.com provides individuals, organizations and businesses with an opportunity to easily raise funds online for almost any legitimate purpose, and also gives its users an online store in which to sell their products after funding. ClickStartMe.com also recognizes the mass appeal of television shows such as The Voice, America's Next Top Model, and Shark Tank, and has added this variable into the mix for online crowdfunding by holding contests for its users with valuable prizes and trips to exciting locations.