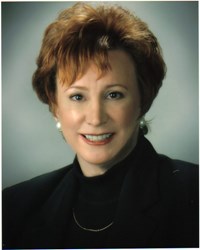 Litigation Support Project Management is a burgeoning field.
(PRWEB) September 11, 2013
The Organization of Legal Professionals (OLP) announces the dates for its next Litigation Support Project Management Training Program. Scheduled to begin October 21, 2013 and end January 22, 2014, the 3-month program includes seven courses focusing on the creation of a professional that understands today's law firm litigation support and management needs. OLP offers students the flexibility of taking any of the courses individually or taking all seven courses to earn a Certificate in Litigation Support Project Management.
The program, designed, developed and delivered by a group of leading litigation support experts, consultants, law professors, Directors of Practice Support, paralegal managers and other top industry professionals, will instruct individuals seeking knowledge in litigation support specifically in the areas they are most likely to be assigned.
"Until now, there has been little or no formal training in this field," says Chere Estrin President and Co-Founding Member of OLP. "Firms and corporate legal departments are desperate to find skilled Litigation Support professionals. As a result, law firms are upping salaries to attract candidates with salaries ranging from $100,000 on the West Coast to $200,000 on the East Coast. Litigation Support Project Management is a burgeoning field. To meet the needs of employers and individuals looking to expand their knowledge, OLP developed this intensive graduate level program for the beginner or intermediate- level person or as a refresher course for seasoned LitSupport staff."
"Typically, litigation support specialists have either a strong foundational understanding of the legal process or litigation technology. OLP's program allows an individual to choose an initial approach to fill in knowledge gaps," says Allen Brody, Director and General Counsel for OLP. "Our Litigation Support Project Management Program is instructor-led, online, live and interactive. It reaches the inside issues that really matter. In our classrooms, individuals will learn key principles along with practical instruction in legal project management, technology, management, and the fundamentals of litigation support. The program is an excellent educational tool preparing students to sit for the Litigation Support Management Certification Exam (CLSS) offered by OLP. "
To find out more about OLP's Litigation Support Project Management Program which begins October 21st, visit http://www.theolp.org/Default.aspx?pageId=1673719.
ABOUT OLP: OLP (The Organization of Legal Professionals) is a professional organization dedicated to providing higher continuing legal education and certification exams to the legal community. OLP offers comprehensive online and on-demand webinars, courses, training and certification exams for litigation support and eDiscovery. For more information about the benefits of joining OLP or to learn about OLP's upcoming events, please visit http://www.theolp.org.