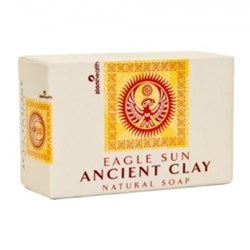 Calcium montmorillonite clay protects the skin from aging and from many chronic skin conditions.
Bakersfield, California (PRWEB) September 17, 2013
In an effort to provide even greater selection to its customers, SpiritDetox.com, a leading online seller of clay-based health products, has added two new clay-based soaps to its product lineup. Eagle Sun and Good Luck both contain completely natural ingredients to help customers cleanse their skin without harsh chemicals.
Eagle Sun, the first of the two additions, contains the scent of lemon verbena, which is an invigorating way to start the day. Good Luck uses coconut essence and over 60 minerals and vitamins to help improve the health of the skin. Both products contain living clay, which owner Albert Milligan claims is the secret ingredient that makes them an effective and safe cleanser.
"Calcium montmorillonite clay," states Mr. Milligan, "rejuvenates the skin, adding vital minerals and removing free radicals to help protect the skin from aging and from many chronic skin conditions."
As with all products offered at SpiritDetox.com, the soaps are made from completely organic, natural ingredients, such as essential oils and plant oils. This makes for a safe way to cleanse the skin or to improve the overall health of the body.
About SpiritDetox.com
SpiritDetox.com offers an extensive line of nutritional supplements, healthcare products and beauty products that contain organic, living clay. These products help detox the body, both inside and out, to help people look and feel their best. To learn more about healing clay or to see the products for yourself, visit http://www.spiritdetox.com.