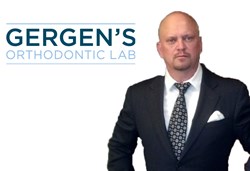 Phoenix, AZ (PRWEB) September 09, 2013
David Gergen CDT/President of Pro Player Health Alliance and Gergen's Orthodontic Lab along with Dr. Brock Rondeau DDS have teamed up to engage, teach and inspire the OSA dentists who have an interest in pediatrics. Add to that the promotional element provided by Pro Player Health Alliance speakers NFL Hall of Fame and 9 time Pro Bowler Mike Haynes, 5 time Pro Bowler Roy Green 4 time Pro Bowler Derek Kennard and former NFL tight end Mark Walczak, this seminar will make to be one-of-a-kind, educational and fun for attending dentists.
Mr. Gergen and Dr. Brock Rondeau have collaborated on a lineup of speakers and topics, all of whom are the best in class care providers in their respective areas. Dr. Rondeau of Rondeau Seminars is one of North America's most sought after clinicians whose practice is limited to the treatment of patients with orthodontic, orthopedic, TMJ and snoring and sleep apnea problems for the past 30 years. His expert teaching/speaking skills and knowledge in the orthodontic/sleep industry has lead him to be one of the top speakers in the country.
Mr. Gergen has recently been involved in creating a pediatric sleep appliance that is a direct result of all of this experience and experimentation. This device is worn on the child's upper and lower teeth, and gives the dentist an opportunity to guide the growth of the patients teeth and more important, the jaw and the airway. Expansion of the upper jaw will create more room for the tongue to posture forward and open the airway. The simple shape and construction of the lower appliance will help stage the growth of the child's teeth, allowing the dentist to control the growth rates of the teeth for maximum cosmetic and palliative effect. More information regarding the appliance will surface at the event in Las Vegas.
Todd Kaplan of Sleep Services will make a special appearance to present with Dr. Dar Radfar who now has over a million dollar practice thanks to Kaplan. Todd Kaplan has been in the sleep diagnosis industry for over two decades and has been for years hitting over $200 million a year. Recently he expanded in to the dental field, reaching out to Mr. Gergen establishing a symbiotic relationship with him and since has been qualifying over 800 sleep patients per month for dentists.
For more information about topics, speakers and registration for the seminar visit http://www.gergensortho.com.
For more information about Pro Player Health Alliance visit http://proplayersleep.com.
Event Details:
Date: November 1 and 2, 2013
Location: Orleans Hotel and Casino
4500 W Tropicana Ave Las Vegas, NV 89103
702-365-7111
David Gergen
As President of Pro Player Health Alliance, he has been a nationally respected dental lab technician for over 25 years. He received the award for "The Finest Orthodontic Technician in the Country" given by Columbus Dental in 1986. He also has been appointed chair of the dental wing of the American Sleep and Breathing Academy, a national interdisciplinary academy dedicated to sleep training and education with over 60,000 members. He has worked for some of the pioneers in the orthodontic and sleep dentistry fields. One of his proudest achievements is receiving The National Leadership award for Arizona Small Businessman of the Year in 2004.
About Pro Player Health Alliance
Pro Player Health Alliance (PPHA) is an organization dedicated to helping former NFL players and the public through providing testing and treatment options for those who suffer from sleep apnea. In addition, the PPHA is dedicated to integrating education and raising awareness, in a fun and memorable way.