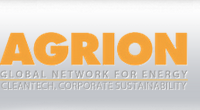 Climate change is a very complex issue, so I would expect the solution to be complex as well."
New York, NY (PRWEB) September 09, 2013
California's Air Resources Board (CARB) is becoming increasingly optimistic for the future of its cap-and-trade program after the results of its August 16th auction of carbon pollution permits. The cap-and-trade program is an aggressive statewide plan to reduce greenhouse gas emissions to their 1990 levels by requiring businesses to purchase permits known as "allowances" for every ton of carbon pollution their organization produces.
CARB's experiment has shown significant progress thus far, having sold out of carbon permits at the August 16th auction. The state hopes the success of the program will set a precedent for the rest of the country to see this as a successful method of reducing statewide carbon emissions and mitigating potential climate impacts.
Energy and sustainability professionals understand that the problem is not going to be solved overnight, and that there is still a lot of confusion and uncertainty surrounding California's initiative. Brad Neff, Cap-And-Trade Implementation Manager at PG&E, indicates that "Climate change is a very complex issue, so I would expect the solution to be complex as well. The long term goal is to embed a carbon price or a price for the impact we are having on the environment in all economic activity."
AGRION will take on an in-depth look into the results of California's latest cap-and-trade auction on Tuesday, September 10th, with a roundtable discussion in San Francisco. The meeting will analyze insights and recommendations for achieving CARB's ambitious cap-and-trade goals from industry experts at ICF International, California Legislative Analyst's Office, Evolution Markets, Morrison & Foerster, and BP America.
AGRION provides a platform for members to connect, exchange ideas, and identify business opportunities. Through weekly meetings in offices around the world, AGRION members can determine critical business drivers, explore innovation, and realize sustainable growth in a world challenged by resource constraints, climate change, and evolving political landscapes. To learn more or create your own profile, visit http://www.agrion.org.