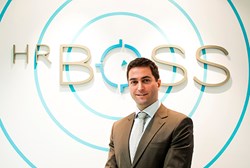 Together we can take on the global heavyweights and disrupt the market with our cutting-edge solutions.
Singapore (PRWEB) September 25, 2013
HRBoss, Asia's dedicated HCM and recruiting Cloud solutions provider, today announced their acquisition of Singapore-based applicant tracking company, Aqayo. This is the latest in a series of recent announcements from HRBoss, including their recent corporate rebranding from HiringBoss to HRBoss and the release of 3 major new product lines. Aqayo's ATS and social recruiting platform will be combined with the HRBoss solutions, in particular their flagship applicant tracking solution HiringBoss, to provide a more comprehensive offering to clients. The deal adds Aqayo's widely respected team and technology to HRBoss's suite of Cloud HR solutions, establishing them as the clear leader of eRecruiting solutions in Singapore.
Bernie Schiemer, HRBoss CEO and founder, commented, 'Without a doubt, Aqayo have been the frontrunner in bringing social recruiting and web-based applicant tracking to Singapore. As a result, they have built an incredible presence in Singapore and they have 4-5 years of customers using and loving their solution under their belt. The Aqayo eRecruiting platform shares many affinities with our own applicant tracking tool, HiringBoss, but it is their innovative approach to social recruiting for a connected world that I know will excite our HRBoss customers. We've been picking up the pace in solidifying our position at the head of the Asian HR tech market, and this is a key move to underline our dominance of the Singaporean market. Singapore is where we are headquartered and this is where we are here to stay."
"When I first met Aqayo CEO, Julien Arnaud, and his team, it struck me how incredibly committed they are to two key focuses: 1) delivering exceptional customer service with their consistently innovative ATS, and 2) building a financially healthy and profitable business," added Schiemer. "At HRBoss, we have offices across 7 countries in Asia today, a robust R&D budget and a talented team hungry for success. We know that as the only dedicated HR and recruiting SaaS company for Asia, together we can take on the global heavyweights and disrupt the market with our cutting-edge solutions. We're looking forward to working with Julien and his team as part of the HRBoss family. This deal is great news for us all, especially our mutual customers who all stand to benefit from our pooled expertise."
Julien Arnaud, Aqayo CEO, will assume position as Country Head of HRBoss Singapore, effective immediately. Arnaud today commented,"In Singapore, we're seeing businesses take more ownership of their recruiting processes and employer branding in general. There is shift away from being overly-dependent on job boards and agencies, with Singaporean businesses keen to harness the power of social recruiting and corporate career sites. We look forward to bringing all of our expertise in this area and leveraging it with the HRBoss suite of solutions across the entire Asia region. From a strategic point of view, this is the ideal time to be joining HRBoss: we have recently had a major corporate rebrand, launched an exciting suite of new solutions and we're on a clear mission to expand on our current success. From a personal point of view, it's exhilarating to be part of a business with such dedication to delivering the absolute best to customers. On behalf of myself and Aqayo, we can't wait to get stuck in."
Aqayo brings more than 10000 users to HRBoss from a wide range of industries including Government agencies, financial institutions and Fortune 500 corporations. These include the Monetary Authority of Singapore (MAS), the Economic Development Board (EDB), Nielsen, Danone and Mondelez.
ABOUT HRBoss
HRBoss is the fastest growing HR & Recruiting software company in Asia. Founded in 2011, HRBoss is rapidly expanding its footprint across Asia with offices currently open in 7 countries today (Singapore, Japan, Vietnam, Indonesia, China, Malaysia and Hong Kong) with more to follow. All of our Cloud solutions are intuitive, highly-configurable and supported locally, on-the-ground where you are.
HRBoss Solutions:
HiringBoss is Asia's leading eRecruiting and Applicant Tracking solution
HiringBoss helps organizations attract, engage and hire candidates throughout the recruiting process. HiringBoss is a multilingual solution available in 12 languages.
EmployeeBoss is the 1st Big Data solution for HR
EmployeeBoss aggregates all employee data from multiple existing HR & business systems in 1 place. Have relevant data analytics available at your fingertips to drive business decisions in real-time.
StaffingBoss is the game changer in the staffing industry
Recruitment agencies use the CRM and ATS functionality of StaffingBoss to drive greater process efficiencies and, ultimately, more revenue. In-built Business Intelligence provides unparalleled insight into your business performance.
CandidateBoss is the breakthrough candidate attraction and talent sourcing tool
Get your jobs in front of the right talent, targeting them where they spend most of their time, including Facebook, Twitter and other online hangouts. Grow your talent community, super charge your employer brand and get measurable results from your candidate sourcing and attraction strategy. All backed up with real-time analytics.