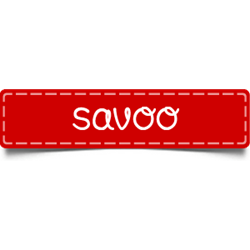 From missing home deliveries to pitiful smartphone battery life, modern life has plenty of technological annoyances that seem to make Brits want to rage against the world.
London (PRWEB UK) 9 September 2013
The summer is over and it's back to school (and work) for the majority of us Brits. To coincide with the deflated feeling that many Brits feel at this time of year, money saving discount voucher website Savoo.co.uk canvassed the opinion of users to determine the most annoying aspects of modern technology and its influence on modern life.
The site surveyed over 100 members, concentrating on how Brits interact with modern technology and online in general day-to-day. The selection illustrates that while the major advancements in technology have made our lives easier – there are considerable irritants and annoyances associated with these innovations.
Ed Fleming, Head of PR and Partnerships at Savoo.co.uk, comments:
"From missing home deliveries to pitiful smartphone battery life, modern life has plenty of technological annoyances that seem to make Brits want to rage against the world. Yes, we have far more now compared to what previous generations could only dream about, but when things don't go according to plan our survey reveals that it can be incredibly frustrating."
"Thanks to discount vouchers from sites like Savoo, it is possible to bag a bargain online these days – the choice is almost limitless, but it appears that many consumers are frustrated by some aspects of online shopping. Poor deliveries and expensive returns were particular irritating to our survey respondents."
"But in the main, these are annoyances. Getting annoyed that your Ocado order is two hours late in the grand scheme of things is nothing – you haven't had to leave the house to do the weekly shop. But our survey shows how dependent, and how fickle, modern consumers can be."
The list of top modern life annoyances when it comes to technology and online include:
Online Shopping:
1. Missing home delivery spots – The bane of every online shopper's life, waiting for that anticipated arrival all day, only to find that they tried to deliver your purchase the day before – or when you nipped to the shop.
2. Choosing Online – There are some bargains to be had, but some Savoo users complained that when buying certain products it was 'hard to gauge colour and the style quality of products – especially when I buy from my phone.'
3. Delivery charges/returns – Things are cheaper online, but many customers complain about high delivery charges, the cost and hassle of returns when those new jeans or new jacket just doesn't fit.
Mobiles:
4. Social networking – Great for keeping in touch with friends and stalking ex-partners, but social networks are a blessing and a curse. Savoo.co.uk users complained of 'friends knowing too much about what I do at the weekends without them' and 'my boss viewed my holiday snaps.' Too much information!
5. Smartphones – The curse of the smartphone means that few people can hold a conversation for over five minutes without checking their phone for that all important text, email, status update or tweet. As one Savoo user stated, 'It's just rude. You feel like you are interrupting someone just by speaking to them.'
6. Ringtones – A bit of an old fashioned one really, but one worthy of mention. Unlike smartphones, which are essentially pocket-sized laptops, Savoo customers also rallied against excessive ringtone and mobile phone noise, when in public. 'When I'm commuting to work and I have to listen to another commuter's mobile conversation, it drives me insane. 20 years ago when I started commuting, this wasn't a concern. Today it's pure hell,' commented one Savoo visitor.
7. Batteries – We live on our phones. No one ever arrives at a pre-designated meeting spot on time anymore, we simply text or call an update. So what happens when our phone battery dies? We panic. 'Running out of mobile battery is tantamount to being involved in a car accident for some of my friends. They simply cannot bear to be out of the smarthphone/online loop for even a second. It's quite tragic but undoubtedly true of millions around the world today.'
Online
8. Passwords – As more and more of our daily lives are spent online the need to store paper documents has decreased, but it has been replaced by an array of required passwords that most of us fail to remember. 'It's so frustrating when you can't remember a password or pin. I feel completely helpless and find you wait an eternity for the password reminder email.'
9. Buffering /Download Speeds – Loss of Wi-Fi is a major bane. Whether online shopping or streaming a movie on Netflix, it all depends on a good Wi-Fi connection and download speed. Yes, we may have more choice than we did when we were restricted to our DVD library – but if a connection fails, it's game over. The Outcome: people excessively annoyed with modern life.
But it seems we like some aspects of modern technology:
10. Cash only – Despite our moans, we are all embracing new technology and new ways of shopping. As a nation we are increasingly averse to carrying cash on us – and paying cash only is a big no, no. 'It really annoys me when a bar is cash only. I rarely carry cash and having to traipse off to find the nearest cash point and queue up for an age just to buy a drink seems positively medieval to me these days,' commented one angry website user.
Notes to Editors:
About Savoo
Savoo is an international group of money-saving voucher code and deal finder sites now present in the UK, France, Germany, Spain, Italy, The Netherlands, India and Australia. Savoo, which was founded in the UK, prides itself on being the only UK site which never knowingly lists expired vouchers or offer codes. Also, the best deal of each of their consumer categories is presented prominently using its unique algorithm which ensures that the best deals always rise to the top of the page. Savoo has a dedicated team of researchers whose sole responsibility it is to find the best deals available 24 hours a day, and provide rigorous quality control.
Savoo's goal is to offer its customers the easiest and most powerful way to find, prioritise and distribute the best deals and information to help its users make intelligent decisions with their money. Savoo extensively leverages technology, automation, community and elegant design to provide the most useful experience in a fun and rewarding way. An example of this technology, currently available in the UK, is a personalisation service where visitors can now choose the deals and merchants they want to receive information on which will be rolled out across all international sites.
Savoo's mission for retailers is to offer international multi-channel reach by employing creative and productised solutions. One example of this is the Savoo DealPro™ network – a series of money-saving bloggers who offer everyday financial hints, tips and advice to consumers using Savoo as a collective 'hub' for activity. In the mobile space, Savoo will be launching an IOS App which will support all markets throughout 2013.
Savoo is the sister site of the highly successful US coupon and deal giant Savings.com and now a member of the Cox Target Media Group.