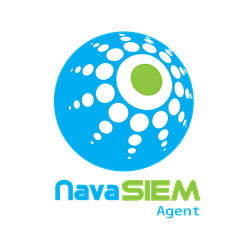 Our goal is to give you the tools and framework for securely moving to the cloud with maximum efficiency.
Glendale, CA (PRWEB) September 10, 2013
With the release of Nava SIEM Agent, Linkgard is further solidifying its transformation into a company that helps enterprises safeguard cloud security by protecting cloud audit logs.
Nava SIEM Agent, which is developed by Nava Solutions, an independent business unit of Linkgard Systems, is an application that enables companies to retrieve their cloud-based service provider logs and send them to a Security Information and Event Management (SIEM) service for further processing or archiving. This release supports Google Apps Admin Audit Logs and Google Drive Audit Logs.
Why are cloud audit logs so important? A cloud audit log entry is essentially a record of an event where cloud data was accessed or modified at any given time. All of those instances are tracked and store the cloud audit logs. If at any time in the future an organization needs to prove that a specific event occurred in the cloud, it can present the audit logs as evidence. Furthermore, regulations require that organizations properly maintain and store their audit logs so that they may be easily accessible in the future, for instance during a forensic investigation or during electronic discovery. Essentially, audit logs benefit both the cloud consumer and cloud provider in that transparency in cloud computing is properly being recorded and maintained. Proper cloud log management is essential for any organization benefiting from cloud computing services, regardless of its size and scope.
As companies begin to migrate their data to the cloud, they may overlook the importance of archiving cloud audit logs on a regular basis and compliance regulations associated with them. Many cloud solutions do not have log retention policies for audit logs and thus, the logs can expire — for instance Google Apps logs are retained for only 180 days before they are deleted. Nava SIEM Agent eliminates the burden of having to verify that cloud audit logs are being properly stored. The archiving process into the supported SIEM solution of choice is performed seamlessly.
"With Nava SIEM Agent we're fortifying our position as a secure cloud enablement firm," said Hutch Kolozyan, CEO of Linkgard Systems. "Our goal is to give you the tools and framework for securely moving to the cloud with maximum efficiency."
Now more than ever, companies are being required to comply with regulations. Compliance is in many cases necessary both for on-premise and cloud resources. Nava SIEM Agent assures that log management is being properly conducted so that the logs can later be analyzed whenever necessary for signs of domain intrusion and preventive measures can be taken when security threats are detected. For any decentralized enterprise today, maintaining cloud security is key for fluid, risk-free operations.
"Support for Google Apps audit logs is just the beginning," said Violeta Shamirian, Product Manager. "We will be aiming to support all major cloud providers that have an audit logging facility."
Last month Nava Solutions released Nava Certus, a downloadable, Google drive migration tool that allows both system administrators and single users to migrate files from file storage servers to Google Drive with relative ease. Both centralized and distributed migration methods for file server to Google Drive migration are supported. Additionally, Nava Certus preserves permissions while keeping file hierarchy intact. It also includes a security feature called Migration Integrity Report, which provides an assurance that every single file that has been migrated has not been altered in any way.
A fully functional five-day trial version of Nava SIEM Agent is available for download from the Linkgard website.
For more information about Nava SIEM Agent, visit http://www.linkgard.com.
To become a reseller of Nava SIEM Agent, please visit the Nava Solutions site: http://www.navasolutions.com.