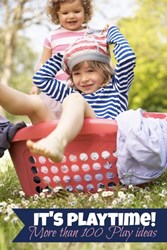 Learn and have a blast.
Dallas, TX (PRWEB) September 12, 2013
A gallery of over 100 games for kids that sneak in learning and a cool math game idea have been released on Kids Activities Blog. Seasoned Moms are sharing their game ideas that are a win-win for both the parents and the child.
The game and activity list includes a scavenger hunt road trip game, melted crayon art, a brilliant paint recipe, paper towel art, simple writing games, an apple cinnamon sensory bin, and a rainbow color rice spiral activity.
Making a toilet paper apple tree is perfect for the fall season. How about making a bottle glass sculpture or a toothbrush for an elephant together with the kids? Lots of bubble games and a DIY rolling car project top the list. The ideas are endless.
The cool math game helps kids to learn number recognition by naming and identifying numerals. Setting up the game is easy. Materials needed are a die and numeral cards. Place the numeral cards face up on the carpet. Take turns to roll the die and pick the corresponding numeral card. If a card has been taken, the child forfeits a turn. Play until all cards have been taken. A lot of variations can be played according to the child's age and math understanding.
For detailed instructions and to get additional fun educational game ideas for kids, check out Kids Activities Blog this week. Come get inspired to let the kids have a blast while learning various skills.
About Kids Activities Blog
Kids Activities Blog is a website created by two moms (who collectively have 9 children), Rachel Miller and Holly Homer from June Cleaver Nirvana. It is their daily goal to inspire parents and teachers to play with kids. This interactive website publishes simple things to do with kids twice a day. Kids Activities Blog is a great tool for moms and teachers to find kid-friendly activities that create memories and sneak learning into the fun.