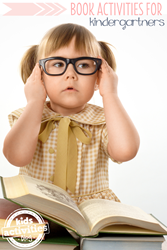 Let books and stories come alive with simple tips from seasoned Moms.
Dallas, Texas (PRWEB) September 16, 2013
Why just read a book and then put it away? Great book activities and a dramatic play idea can transform any story into an exciting adventure. Seasoned Moms are sharing their book ideas to let kids' imaginations roar.
Let books and stories come alive with a basket of story props. Assemble some items found in the house such as a rose and mirror before reading Beauty and the Beast or some sticks, straws, and blocks before reading the Three Little Pigs.
Have a drawing board handy when reading for example David Goes To School, to let the kids draw scenarios about behaving in school. Other ideas include playing book themed games such as bingo or word searches. A list of reading aloud tips will help any emerging readers to dive into the story.
Another fun way to act out stories is by building a pretend city. Kids love to imitate the world around them. The dramatic play will be enhanced with action figures, play food, and costumes. Other simple supplies can be easily found in house. The supplies include lunch size paper bags, old newspapers, paint, makers, stickers, and a stapler.
Let the kids help with painting the paper bags. Turn some bags into hospitals, stores, farm houses, bakeries, churches, or whatever the child would like. Let the child's imagination roar. Once the bags are dry, fill them with air and staple at the top. Let the child arrange the town and choose toys such as cars, animals, and people. Get ready to be amazed at what the kids come up with as their story line.
For detailed instructions and to get additional fun activities, check out Kids Activities Blog this week. Come get inspired to let stories come alive and to let the kids' imaginations roar.
About Kids Activities Blog
Kids Activities Blog is a website created by two moms (who collectively have 9 children), Rachel Miller and Holly Homer from June Cleaver Nirvana. It is their daily goal to inspire parents and teachers to play with kids. This interactive website publishes simple things to do with kids twice a day. Kids Activities Blog is a great tool for moms and teachers to find kid-friendly activities that create memories and sneak learning into the fun.