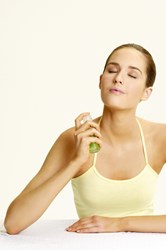 Miami, FL (PRWEB) September 09, 2013
Following the success of their all natural cleanser in helping to clear several skin conditions, the team at Probiotic Action re-directed their treatment options to better suit varying skin condition from acne, to eczema, rosacea, psoriasis and more. To help prevent the swelling, and breakouts with associated skin conditions, Probiotic Action explains how their probiotic-based treatment may prevent, and reduce the likeliness of breakouts.
For years, probiotics have been linked to the reduction of inflammation in the digestive system, but have more recently been seen as a natural anti-inflammatory for external and internal use. While studies continue to gain an understanding of how probiotics reduce swelling and redness, evidence surrounding the bacterium's ability to balance levels of bacteria on the skin has in turn provided a more balanced skin level, resulting in less visible breakouts. For eczema patients, and those with skin allergies, probiotics are now being said to create a protective layer internally and externally, which may guard against the appearance of allergic reaction symptoms by battling allergens, and reducing inflammation as it happens. For these reasons, the Probiotic Action team supports the use of probiotics as preventative eczema care.
When approached on the use of probiotics as preventative treatments, Probiotic Action spokesman, Fernando Perez added his views, "Maintaining a balance of good and bad bacteria, along with a healthy diet, can help prevent many conditions. The use of probiotics as "medicine" has been used for centuries as an effective treatment for many illnesses. On the topic of skin conditions, bacteria, and allergens are almost always the cause, using a natural solution to fight a naturally occurring illness makes the most sense to me. I am excited to share this natural solution as a preventative eczema treatment."
For further insight on the anti-inflammatory properties of probiotics, and information on using probiotics for eczema, acne, rosacea, and other skin conditions, visit ProbioticAction.com. To stay in touch with Probiotic Action as they offer new products, like them on Facebook for reviews and product updates.
Probiotic Action is an advanced acne treatment that uses Probiotics for acne containing the "good bacteria" that is naturally found on healthy human skin. By using probiotics, Probiotic Action is an effective treatment that restores the normal bacteria content on skin, while battling what causes acne. Probiotic Action will successfully clear skin when used as an adult acne treatment while protecting skin against bad bacteria, free radicals, and pollutants*.
*These statements have not been evaluated by the Food and Drug Administration. Probiotic Action is not intended to diagnose, treat, cure or prevent any disease.