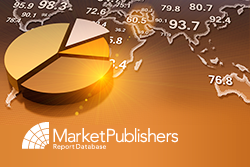 London, UK (PRWEB) September 09, 2013
What are the leading big pharma companies? What does the company's recent dealmaking activity look like? What are the key terms included in a partnering agreement? What are the key aspects of partnering? What are the predominant big pharma companies' dealmaking trends over the last four years? How to assess a prospective partner's flexibility? How to submit an opportunity to big pharma? How to determine under what terms a prospective partner agrees to a partnering relationship? How does the negotiation process look like? What are the key issues and aspects of the dealmaking? What is actually granted by the agreement to the partner company? How are disputes during the dealmaking process resolved? Which jurisdiction does the company insist upon for agreement law? The answers to all these questions and other essential information required to better understand big pharma partnering сan be found in the report.
Comprehensive research report "Partnering Deals and Alliances with Big Pharma" worked out by CurrentPartnering has been recently published by Market Publishers Ltd.
Report Details:
Title: Partnering Deals and Alliances with Big Pharma
Published: July, 2013
Pages: 877
Price: US$ 2,995.00
http://marketpublishers.com/report/life_sciences/pharmaceuticals/partnering-deals-n-alliances-with-big-pharma.html
The report offers in-depth insights into the dealmaking interests and activity of the world's top fifty big pharma companies by providing their comprehensive partnering activity profiles. It presents essential data on each of the companies' partnering activities since 2007; presents a full listing of partnering deals by deal type, industry sector, phase of development, technology type and therapeutic area; grants comprehensive access to over 3,000 partnering deals together with contract documents if available. The research contains gives objective insights into the terms included in a partnering agreement, with real world clause examples; uncovers details on the forthcoming big pharma partnering events, and evaluates the big pharma future opportunities.
Reasons to Buy:

The report provides a reader with an in-depth understanding of the partnering activities of the leading fifty big pharma companies worldwide.
Comprehensive dealmaking profiles of the companies enable to understand the key aspects of the partnering deals and to prepare for making a successful contract.
The study helps to undertake the key deal terms as well as due diligence to assess suitability of proposed deal terms for partner companies.
Review of the company's dealmaking activity during 2007-2013 assist in assessing and choosing the potential business partners.
More in-demand research studies by CurrentPartnering can be found at http://marketpublishers.com/members/currentpartner/info.html
About Us:
MarketPublishers.com is a multilingual hypermarket offering a rich collection of comprehensive studies on various markets, sectors, industries, companies, etc. We perform professional services aimed to equip our clients with high-quality research products and support critical decision-making.