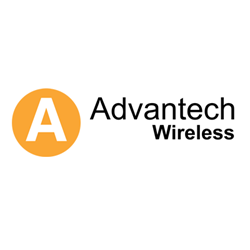 Montreal, QC (PRWEB) September 09, 2013
Advantech Wireless Inc., a privately-held Canadian corporation and manufacturer of Satellite, RF Equipment and Microwave Systems, announced today that it has successfully completed the delivery of several powerful Uplink System Solutions, including its new SapphireBlu™ Series of UltraLinear™ GaN based SSPAs to a major DTH customer in Latin America.
The combination of the Advantech Wireless Ku-Band UltraLinear™ GaN based High Power Amplifier with the Advantech Wireless 13m A-Line Antenna offers unprecedented ground power, linearity and cost savings for this unique DTH uplink system in LATAM. A total 12kW of RF power was delivered, which allows broadcasting of more then 1000 Digital TV and Radio channels with just 2 antennas.
"This is a world record in Solid State. Never before has this kind of performance been achievable using either Solid State or TWTs", states Cristi Damian, VP Business Development at Advantech Wireless. Damian further commented, "We are the only company capable of offering this powerful combination and we are proud to offer our customers the only worldwide solution for services like DTH Broadcasting, High Data Rate Telecom Services and Deep Space Communication, with impressive savings in energy costs, Satellite Bandwidth, CAPEX and OPEX".
Backed by over 25 years of outdoor SSPA design and manufacturing experience combined with the traditional Advantech Wireless features, the high reliability and high linearity of the new SapphireBlu™ Series of UltraLinear™ GaN based SSPAs and BUCs make them a powerful and unique solution capable of offering the highest efficiency in use of satellite bandwidth and power.