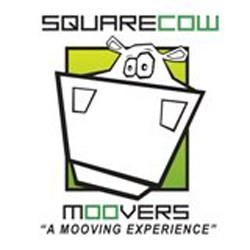 Austin, TX (PRWEB) September 10, 2013
Square Cow Movers is among the highest rated moving companies in Central Texas. Though the company is just five years old, it has quickly grown beyond its original location in Austin to include a second operation in the Houston area and has plans to expand further in the near future.
Given Square Cow Mover's rapid growth and success it comes as no surprise that the company has been named one of the 50 Fastest Growing Private Companies in Austin. The Austin FAST 50 is an annual event that recognizes local businesses that have seen significant revenue growth over the three previous years.
Square Cow Movers will be recognized for their achievement at the 2013 FAST 50 Cocktail Reception & Awards. The event is being presented by MassMutual, Southwest and the Austin Business Journal along with a number of other local sponsors. During the reception the ranking of the honorees will be revealed and attendees will have opportunities to network.
2013 FAST 50 Cocktail Reception & Awards
The ceremony is being held at the AT&T Center and attendees must purchase a table to ensure reserved seating.
Date: October 17th, 2013
Time: 6pm – 8pm
Location: 1900 University Ave.
Austin, TX 78705
Square Cow Movers along with the other winners and nominees will be featured in a special Austin Business Journal publication on October 18th.
About Austin FAST 50
Growth is a goal for any business. The Austin FAST 50 celebrates local businesses that are growing the fastest. The honor is given to the top businesses that show a net revenue growth from sales of products and services over an extended period of time. Companies are ranked in two groups depending on revenue, however all nominees must have a net revenue of over $500,000 to qualify.
Past honorees include a number of businesses that have seen sustained success in Central Texas: BP3, Yeti Coolers Inc., Bikinis Sports Bar & Grill and BancVue Ltd to name a few.
To learn more about Square Cow Movers, their services and their locations, please visit: http://www.squarecowmovers.com.
About Square Cow Movers
Square Cow Movers isn't your typical moving company. Using the Art of Mooving - a no bull, customer-first code of ethics - Square Cow Movers has built a business on providing a personalized moving experience that takes the stress out of a move. With locations in Austin and Houston, Square Cow Movers is the go-to resource for moving in Central Texas.