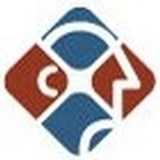 "Her time at the Sunshine School for Deaf Children has given Dr. Kennedy unique experience in pediatric work," said Dr. Karen Stierman. "She also has vast knowledge in regard to treating hearing loss, which is a significant portion of our business."
Austin, TX (PRWEB) September 09, 2013
ENT Center of Austin, a leading provider of ear, nose, throat, allergy and sinus healthcare in Austin, TX and the surrounding area, is pleased to welcome a new audiologist to their expanding team. Dr. Cynthia Kennedy joins the center's three other board-certified physicians Dr. Karen L. Stierman, Dr. Russell D. Briggs and Dr. Kimberly M. Hewitt.
ENT Center of Austin has been interested in expanding their childhood and pediatric care services, which makes Dr. Kennedy an excellent addition. "Her time at the Sunshine School for Deaf Children has given Dr. Kennedy unique experience in pediatric work," said Dr. Karen Stierman. "She also has vast knowledge in regard to treating hearing loss, which is a significant portion of our business."
ENT Center of Austin has been enjoying rapid grow in recent years, with locations now in Westlake, Cedar Park and Round Rock. With the fall allergy season quickly approaching, the addition of Dr. Kennedy comes at just the right time for the busy center.
About Dr. Kennedy
Upon graduating from the University of North Texas with a B.A. and Doctor of Audiology Dr. Kennedy accepted an externship at the Sunshine School for Deaf Children in San Antonio, TX. While there, her work focused on cochlear implants, FM systems, evoked potential and hearing aids.
Since completing her doctorate, Dr. Kennedy has worked in both Austin and Corpus Christi, taking a particular interest in working with special needs patients. During that time Dr. Kennedy also became a fellow of the American Academy of Audiology. "Joining the ENT Center of Austin team is an opportunity that I'm really looking forward to, " said Dr. Kennedy. "They have an excellent reputation for their superior skills and staying on top of the latest treatment techniques."
To learn more about ENT Center of Austin and its physicians, please visit: http://www.austinentmd.com/about.
About ENT Center of Austin
The ENT Center of Austin is dedicated to providing superior medical services using the latest, cutting-edge technology. The board-certified doctors at the ENT Center of Austin specialize in ear, nose, throat, allergy and sinus healthcare for both adults and children. They offer surgical and non-surgical care in a professional, comfortable environment. With three locations in Cedar Park, Austin-Westlake and Round Rock the center is capable of serving the entire Austin area.