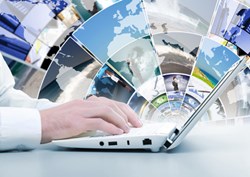 the upper rungs of this list now present the most elite public proxies currently online.
Dallas, Texas (PRWEB) September 10, 2013
idcloak Technologies' has released a revised proxy selection system with its High-Performance Proxy List, ensuring only the highest performance proxies are selected and ranked.
"The new selection algorithms place the fastest performing proxies first," says idcloak's Robin Welles. "With a proxy list population of over 1700 from all over the world, the upper rungs of this list now present the most elite public proxies currently online."
Proxies are server-based systems that offer users a remote access point to the Internet. When users connect, they can access the Internet as if physically located in the country of the server. Proxy surfing, as this rerouting is known, enables Internet users to access the Internet anonymously, encrypt their browsing and unblock sites such as Facebook or YouTube when inaccessible on their Internet connection.
IP proxies are run by anonymous volunteers and set up to automatically carry out Internet requests for anyone who chooses to connect to them. Although often less dependable than other proxy systems, IP proxies have the advantage of allowing users to continuously access the server from the moment a browser connects. The popular free alternative, the proxy web site, requires all requests to be typed into a search-engine-type field.
The IP list also allows for considerable flexibility. Using provided menus, the user can set additional proxy criteria, such as the anonymity level, country or protocol. By filtering in this way, users may reduce the list to display only those servers that precisely match their needs.
"Most users need low anonymity proxies, as it's local censorship they are trying to circumvent – unblocking YouTube at university or work, for example. This group doesn't care that the site sees their original IP address, but they do need HTTPS protection so that their unblocking goes unnoticed by those administering the network. We provide a filter menu which can quickly find and display proxies according to important criteria such as these."
For more about idcloak's services, including their flagship proxy service, the idcloak Virtual Private Network, see idcloak.com.