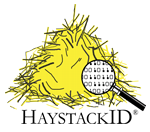 San Francisco, California (PRWEB) September 09, 2013
Haystack Information Discovery (HAYSTACKID), a leading provider of risk management and end-to-end technology-driven litigation preparedness and eDiscovery services, announced today that it has launched a new office in the San Diego, California, area to meet the area's increasing organizational demand for proven litigation preparedness services.
HAYSTACKID is adding to its already robust number of locations, with offices in San Francisco, Chicago, New York, Boston, Denver and Paris, France. However, the Southwestern region has experienced massive enterprise growth, and increased demand for litigation services and support in the area served as the catalyst for the new office.
Work on the new office began back in June, while it is now fully operational, while the firm's client base in the West continues to expand rapidly. Experienced staff members from HAYSTACKID's current offices will man the helm of the operation. The firm's executive leadership is excited to launch this new location.
"Our presence in the West has continued to grow rapidly over the past several years, and it quickly became clear that we needed to supplement our San Francisco location with another to the south," Jefferey T. Stevens, Chief Technology Officer of HAYSTACKID, explained. "This is yet another indication that our services are being met with promise and optimism in a variety of new markets."
Stevens, as well as other C-Suite members from the firm such as Kevin D. Glass, HAYSTACKID's President and CEO, will continue to play a crucial role in the West.
About Haystack Information Discovery
Haystack Information Discovery ("HAYSTACKID") provides corporate customers and their counsel with low-cost predictability options that allow accurate budgeting and forecasting of their discovery expenses without the additional cost of software, hardware, or implementation fees. With office across the world and processing centers throughout the United States, HAYSTACKID is ready and able to handle your largest case, and save your organization a tremendous amount of time and money.
Haystack Information Discovery is headquartered in New York City with offices in Boston, Chicago, San Francisco, San Diego, Denver and Paris, France.
Continue to visit us at http://www.haystackid.com or call (877.942.9782).
Contact:
media(at)haystackid(dot)com
877.9.HAYSTACK (877.942.9782)