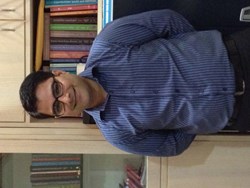 Mumbai, India (PRWEB) September 12, 2013
The India office of the American Hotel & Lodging Educational Institute (EI) has hired Ankush Saraf as sales manager, focusing on industry sales for hospitality training programs.
Mr. Saraf comes to EI from FranklinCovey India and Southeast Asia, where he was a client partner-corporate sales and public programs. He also worked for Shriram Excellency Group of Hotels and Resorts as a sales executive in the area of banquet and event sales. He has also worked for a number of hotel companies, including ITC-Sheraton Rajputana Palace, Taj-Rambagh Palace, and Le Meridian; and as a customer service associate for Convergys India Private Limited.
Mr. Saraf holds a bachelor's degree in hotel management and catering technology from Seedling Academy of Design, Technology, and Management, affiliated with the Rajasthan Technical University.
-30-
About the American Hotel & Lodging Educational Institute
Established in 1953 as a nonprofit educational foundation of the American Hotel & Lodging Association, the Educational Institute's mission is to continue being the preferred provider to the lodging industry, hospitality schools, and related hospitality industries by developing and providing quality resources to train, educate, and certify hospitality professionals worldwide.