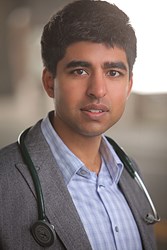 Ultimately, no amount of regulating, reorganizing, or otherwise reforming the healthcare system will successfully contain costs unless healthcare providers are invested in fixing the problem
Boston, MA (PRWEB) September 10, 2013
The policymakers the United States has tasked with improving our healthcare system mean well but have limited optics. Capitol Hill is a long way from the hospital bedside. Patients and their caregivers are much better positioned to see routine opportunities for improving the value of our healthcare system. That is why Costs of Care is helping people who spend their time inside the walls of the American healthcare system amplify their voice.
Costs of Care wants to hear from students, professors, patients, nurses, teenagers, octagenarians—anyone with a real story from the frontlines. Examples include stories about:
-a higher than expected medical bill
-difficulty finding out what a test or treatment would cost
-a way to deliver or receive better care at lower cost
For the last three years, more than 300 Americans from all over the nation have submitted stories to the annual Costs of Care Essay Contest. To date, these stories have helped drive a productive public discussion about the role of clinicians in healthcare spending and the challenges providers face in making care affordable. The stories have been featured in almost every major media outlet, including National Public Radio, ABC Television, and the New York Times. They have also helped policymakers improve their optics. The Institute of Medicine used the essay contest submissions as case studies for an influential report. The Massachusetts State House used the stories for an oversight hearing on medical debt.
Today Costs of Care is building on this momentum with a new essay contest that will be chaired by four leaders with a track record for transformative change:

Help build a telescope between well-meaning policymakers and well-meaning caregivers. Nothing is more powerful than a good story when it comes to motivating change. The best submissions are short, informal, and conversational. Entries are due by December 1st, 2013, and thanks to partnering sponsors (the Association of American Medical Colleges and Harvard Pilgrim Healthcare), $4000 will be awarded to the cream of the crop.
Anyone looking to learn more about the successful entries from last year's contest can find out more at http://www.costsofcare.org/category/stories.
All submissions will be due on December 1st, 2013 to contest(at)costsofcare(dot)org. All qualifying submissions will be published biweekly at http://www.costsofcare.org during the 2014 calendar year, and will be made available to the media.
About Costs of Care
Costs of Care is a nonprofit organization that gives patients and their caregivers information they need to deflate medical bills, while expanding the national discourse on the role of care providers in responsible resource stewardship.
Full contest details are available at http://www.costsofcare.org/essay