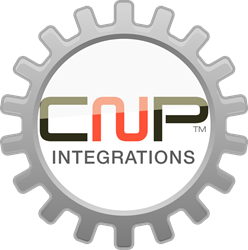 100% custom audio productions, including voice overs for video
(PRWEB) September 11, 2013
CNP Integrations is pleased to announce their newly upgraded Audio Production Store, version 3.0. The new store is powered by Holdcom, a leading multimedia production company. This solution allows users to order 100% custom audio productions, including voice overs for video, virtual tours, and other web applications—in addition to recordings for Messages On Hold and voice prompts for telephone call processing. CNP Integrations first launched their audio store in 2007 and the portal has gone through a complete redesign with many new features and an improved user experience.
An exciting new video (http://youtu.be/opL31yYNZgQ) or launch-able directly from CNP Integrations home page http://www.cnpintegrations.com, explains the new features and capabilities of the portal, including:

Easy to use script input methods, including spreadsheet upload.
Multiple voices, including multilingual voices, available within one project.
Background music available for any project.
A real-time quote that updates instantly as users make changes.
The alliance provides a powerful resource for CNP, whose core business is the consultation and implementation of cutting edge web-based Joomla CMS solutions. The new CNP Audio Production Store can be accessed from CNP Integrations' main site, http://www.cnpintegrations.com, or directly at https://cnpcreative.audioproductionstore.com/. The store is open for public use and offers a suite of enhanced resources to the CNP Integrations creative services department.
Harvey Edelman, CEO of Holdcom, explained, "Holdcom is pleased to amplify our partnership with CNP by upgrading them to the newest version of the Audio Production Store. Our long-standing alliance is strengthened by their desire to provide their clients with high quality audio productions for web and marketing applications, in addition to our shared dedication to customer service."
CNP has a long history of producing award-winning audio, video, and interactive presentations. According to CNP CEO, Chris Nielsen, "Though we maintain in-house capabilities for audio production, we have found that most of our voice over needs can be met more efficiently through the Audio Production Store, thus offering cost savings to our customers and much faster turnaround times. Business efficiency is what we are striving for as an integration and implementation firm."
Nielsen continues, "Mobile adoption is in a boom and it is now more than ever important to be able to deliver content to iPods, email, blogs, video blogs, podcasts, and thousands of media outlet options. Producing multimedia effectively can often be a slow process. The Audio Production Store combats this by offering a user-friendly, one-stop-shop that delivers high quality audio services. Ordering with a few clicks of your mouse can be a real time-saver and reduce your production costs. Imagine being able to quickly add professional voice over to your PowerPoint presentations or screen captures for delivering tutorials, marketing presentations, and instructional videos."
CNP Integrations primary business focus is on delivering "success stories" using the powerful and flexible Joomla CMS. Beyond just building great websites, they offer diverse solutions, like audio production for video and other mediums, to increase success factors. Joomla CMS enables the development of flexible, stable, and innovative websites with fast development cycles. The new features of the Audio Production Store, version 3.0 will allow CNP's Creative Services Team to respond quickly to client requests. Nielsen explains, "Our unique position here is the ability to 'connect the dots' and support the client. Most of all, our approach affords cutting edge technology, and support for it, at a remarkable price point. The Audio Production Store is just a fantastic tool suite for media producers."
About CNP Integrations:
CNP Integrations provides its customers consulting and real-time solutions to integrate all facets of the client's business into a streamlined, online powerhouse. Staying ahead of the technology curve in an industry that changes on a weekly basis is not an easy task. The internet has become a make or break proving ground for many industries. CNP is on the frontline of the effort.
CNP Integrations has built a world class technical support and consulting practice around delivering enterprise level Joomla CMS support for small to midsized businesses (SMB's), government agencies, and non-profit organizations using the Joomla CMS. The CNP Integrations team publishes regular news, perspective, and educational information on their blog at http://www.cnpintegrations.com/blog.
CNP Integrations has an engaged global team of technical and configuration experts and employs highly skilled programmers and project managers with the focus of providing the most responsive web application support services for the Joomla CMS and other compatible technologies. CNP Integrations is a business division of Creative Networks Protocol Inc., a Massachusetts based corporation. CNP Integrations offers premium technical support and hosting with a value-building methodology and a proven process of project management success. CNP Integrations primarily provides services across the United States but has serviced customers globally in 7 countries on 3 continents.
About Holdcom:
Holdcom, a leading provider of multimedia production services, is a privately held New Jersey corporation based in Glen Rock. With more than 12,000 clients worldwide, Holdcom offers a wide range of audio marketing services including voice production for telecommunications and the Internet, ambient music, and multimedia services. Find more information on the Web at http://www.holdcom.com.