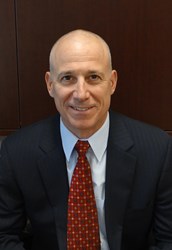 This is the right time to expand Prestige's services for a wide range of developers and investors
Marlton, NJ (PRWEB) September 24, 2013
Prestige Affordable Housing Equity Partners, a tax credit investment company headquartered in Marlton, N.J., has announced new leadership as the firm ramps up operations to serve a growing number of investors and developers in the affordable housing industry.
Sebastian Corradino, a former president of RBC Tax Credit Equity Group and RBC Managing Director, has been named Prestige's President. Rick Slagle, a former director with Raymond James Tax Credit Funds, will serve as Vice President.
"We are delighted to welcome Sebastian and Rick who bring deep industry knowledge and expertise to Prestige," said John J. O'Donnell, president of The Michaels Organization. "This is the right time to expand Prestige's services for a wide range of developers and investors, who need a strong and flexible tax credit syndication company to navigate the increasingly complex transactions of the affordable housing industry."
The Michaels Organization's Chief Financial Officer, Joseph Purcell, had been managing a dual role for the organization heading up Prestige's operations for more than a decade. Under his leadership, Prestige established strong relationships with national banks, insurance companies, and other institutional investors, raising equity for more than 10,000 units, and building a solid track record of investing in the highest quality affordable communities. The majority of Prestige's equity investments benefitted deals for The Michaels Development Company, the largest privately-held owner and developer of affordable housing in the nation.
By increasing its capacity and operations, Prestige is offering its expertise to a growing number of developers who rely on the Low Income Housing Tax Credit to produce high-quality, financially viable affordable housing. The company's goal of providing both exceptional services to its partners and solid returns to investors remains unchanged.
Sebastian Corradino brings more than two decades of experience to his role as Prestige's president, both as a tax credit expert and a developer. As President of RBC's Tax Credit Equity Group, Corradino led over $1 billion in Low Income Housing Tax Credit investments. Prior to joining RBC, he also founded MissionFirst Development, a DC-based real estate company that produced more than $150 million of affordable housing before he sold the firm in 2010.
Rick Slagle has over 15 years of experience working on low income housing and historic tax credit transactions. At Raymond James Tax Credit Funds and RBC Capital, he led the origination of investment opportunities of almost $1 billion in development. Prior to that, Slagle was a consultant to developers providing market and property feasibility services as well as application services for low-income housing tax credits, historic tax credits, tax-exempt bonds, and other government and private financing sources.
Prestige Affordable Housing Equity Partners, LLC is an independent operating company of The Michaels Organization.