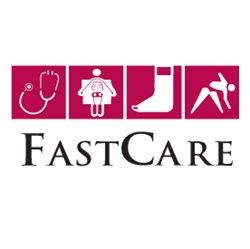 Miami, FL (PRWEB) September 16, 2013
Many people, these days, tend to live in a different location from the one they grew up in. They may live on the other side of the country from their family. And with so many people leaving their home to go and study out of state, young people build up a network of friends who live all across the country. This means that people tend to do a lot of traveling to visit their friends and family, taking them far away from their general practitioner. In the event that a visiting guest falls unwell, or has an injury, and needs urgent medical attention, most people would automatically assume that they must be taken to the Emergency Room. However, there is another option. People who search for urgent care in South Florida will often find that FastCare appears at the top of most local listings. With an excellent reputation for professionalism and exceptionally high medical standards, FastCare's network of urgent care centers provides a great alternative option to waiting in line at the ER for hours. If the situation is deemed to be life threatening, obviously the patient should be taken straight to the Emergency Room, but for all other injuries and illnesses, an urgent care center will suffice.
FastCare, a provider of first-rate emergency walk in clinics in South Florida, announces new alternative options for people who need emergency medical treatment when visiting friends and family. Since anyone can walk in to one of the FastCare centers without an appointment, it is a perfect solution when medical attention is required for visitors. Visitors can even take advantage of the fact that they can go to one of FastCare's emergency medical clinics during regular working hours, when the centers are likely to be quieter. Local residents have less use for the centers at these times because they can go to their own physician. However, if treatment is needed outside of normal working hours, in the evenings, or on a weekend, visitors will be reassured that there is somewhere open, where they can walk in without an appointment in the same way that residents can. Business travelers can enjoy the same reassurance. If a business traveler is staying in a local hotel and gets sick, they do not necessarily have to go to the Emergency Room. If they ask for information about a Miami Beach clinic from their workplace or hotel, they will often be given a list of FastCare's clinics to choose from. This is especially relevant to business people who cannot afford to lose much time waiting in the Emergency Room. FastCare's network of walk in emergency clinics gives welcome peace of mind to all travelers and visitors in south Florida.
About FastCare: FastCare is a company specializing in urgent care in Miami FL. The company is staffed by fully qualified physicians, and is dedicated to providing the very best health care to all its patients. For more information, call 786-923-4000 or visit myfastcare.com.