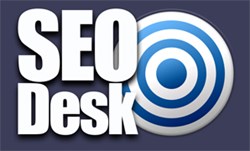 (PRWEB UK) 25 September 2013
WOW Video Production is pleased to launch a new service that is aimed at industry experts in their chosen field. There is a need for experts to be able to showcase their skills and to demonstrate why they are at the top of their field. Solicitors are experts in charging for their knowledge, and rightly so - they will have worked extremely hard to achieve it. However, many other professionals who demonstrate a similar level of expert knowledge find that they are unable to command the same amount of recognition or value. WOW Video Production aims to change this by offering a specialist expert service to clients that feel as though they need to display and utilise their expertise in a better format.
Turning to a videographer is the most effective way of producing a resume or portfolio of the expertise and knowledge that people are looking for. Displaying this information in an effective and easily consumable product can make all the difference to being recognised in a particular industry and in receiving a satisfactory level of remuneration for all work carried out. The crucial factor is getting a message across and with the support of WOW Video Production, a leading video production company; it is possible for experts to communicate their value to clients and customers.
The company has recently achieved success in creating industry expert videos for a carpet cleaning company. On the surface, this is a service that many people may take for granted. However, there are many areas where the support and assistance from a professional carpet cleaner can make all the difference in preserving the condition and style of a carpet. A video showcasing the damage caused by inferior cleaning products and inexperienced professionals in comparison to the services offered by industry experts provides an immediate reason as to why the services of a carpet cleaning expert can provide better results.
WOW Video Production has the experience and expertise to get to the root of the message and benefit that a firm provides which very few other companies or individuals can offer. This begins with a consultation period long before shooting actually begins. While WOW Video Production has been lauded for the footage that they record and for the fast editing and turnaround services, it is often their research work that makes the difference in creating a credible and viable promotional video.
Most industry experts have the knowledge and experience a customer requires but in order to get this message across, the support of a strong video production company is required. WOW Video Production has the communication and video production skills required to help industry experts engage with their audience.
About WOW Video Production:
WOW Video Production provides a complete video production service for clients across the UK. From the consultation, research and scripting process to editing and delivery, the company offers a highly reliable level of service for all clients. With access to over 54 local camera crews around the country, WOW Video Production can provide a 24 hour service if required.