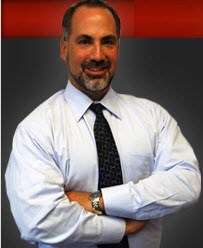 The evaluation method is questionable alleged science, and the ultimate decision is subjective.
(PRWEB) September 10, 2013
DWI attorney Evan Levow and and DRE expert Lance Platt, Ph.D., will teach a drug recognition (DRE) overview course designed for DUI/DWI attorneys. Both Levow and Platt are widely recognized as top DWI/DRE training experts for other DWI / DUI attorneys, judges, and law enforcement officers. Dr. Fran Gengo, Pharm.D. will be a guest speaker. Attendees of this class will learn how to properly evaluate a drunk driving case when the evidence is based on a drug recognition evaluation.
The course will be held September 20-21, 2013 at the Courtyard by Marriott Airport in Philadelphia, PA.
The class will cover the most up-to-date National Highway Traffic Safety Administration (NHTSA)/ International Association of Chiefs of Police (IACP) approved DRE training curriculum and protocols; the most up-to-date DRE procedures; case planning and trial preparation techniques; medical and scientific basis for evaluating DRE test administration and performance; and more.
Drug Recognition Evaluators believe that by using a 12-step evaluation process it can be determined if a driver is under the influence. "The evaluation method is questionable alleged science, and the ultimate decision is subjective. The DRE program has many flaws," said Levow. For those convicted of DWI in New Jersey, based on the report of a DRE, there may be opportunities to challenge the charges and get them dismissed.
A drug recognition evaluator is a law enforcement officer who been specially trained to determine, by observation, whether a driver is under the influence of drugs and/or alcohol. "The officer is susceptible to error, as any person is. Perhaps the officer is tired or distracted, or there are medical or physical reasons for a driver's suspicious behavior. A number of other factors may contribute to the mistaken conclusion of a driver being under the influence," said Levow.
Anyone who gets pulled over for a DWI in New Jersey and is asked to submit to the DRE evaluation should ask to speak to an experienced New Jersey DWI lawyer. Lawyers at Levow & Associates have the specialized training to expertly challenge DRE evidence that may be used against a client. Contact Levow & Associates for a free consultation regarding your matter.
About Evan Levow and Levow & Associates.
New Jersey DWI Lawyer Evan Levow is the managing partner of Levow & Associates and a nationally recognized DWI attorney. Levow represented the lead defendant in the most important DWI case in New Jersey history, State v. Chun. Mr. Levow was recognized by the National College for DUI Defense for the role he played in shaping DWI defense in NJ and nationwide.
Levow uses his unique knowledge of field sobriety testing, DRE and breath-testing to help defend his clients. He has lectured to other attorneys, judges and law enforcement throughout the country on theories of DWI defense and prosecution. Mr. Levow's practice is 100% dedicated to DWI / DUI defense. View the New Jersey DWI Lawyer video here: http://www.youtube.com/watch?v=LcZYi13pUq8
Evan M. Levow
Levow & Associates Cherry Hill Plaza Suite 200 1415 Rte 70 #200 Cherry Hill, NJ 08034 Phone: 877-735-2288 | (856) 428-5055 http://www.nj-dmv-dwi.com