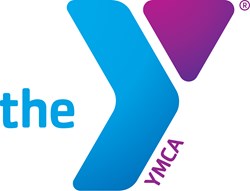 ...the Y made 'doing something' very simple.
Charlotte, NC (PRWEB) September 09, 2013
More than 1.2 million U.S. high school students drop out every year and in Charlotte-Mecklenburg Schools, one fifth of high school students do not graduate (CMS 2013 Graduation Rate). The YMCA of Greater Charlotte is working to change the outcome of local students with Y Achievers, its career and college readiness program, and is in need of 100 business professionals to serve as volunteer coaches in the program.
Y Achievers exposes students to opportunities after high school through activities such as job shadowing, paid summer internships and college tours. YMCA Director of Volunteers Michelle Mosko says, there is also valuable insight to be gained from volunteers from Charlotte's current workforce.
"Y Achievers students build skills for careers and college at monthly Saturday Summits," said Mosko. "The Y depends on volunteers to serve at these summits as Team Coaches, helping students with activities such as resume writing, interviewing and dressing for success."
This school year, the Y Achievers program will serve more than 350 teens at West Charlotte, West Mecklenburg, and Vance High Schools. CMS leaders recommended these schools as ones that could most benefit from the program when it launched in 2010. Y Achievers is even listed as one of two key partner strategies in the CMS Graduation Cohort Report to help increase the graduation rate to 90% by 2014.
Y Achievers relies heavily on support from the business community to develop tomorrow's workforce. Men Tchaas Ari, an executive at Crisis Assistance Ministries, served as a Team Coach last year, and says he got involved with the program because he was dumbfounded that there are still students in the community who do not graduate from high school.
"If there's anyone to blame, I should blame myself because I hadn't made a concerted effort to do anything differently," he said. "The Y Achievers program was appealing to me because the Y made doing something very simple."
The Y's structured volunteer model provides Team Coaches with professional development workshops prior to each Saturday Summit. Team Coaches must attend one half-day training and participate in four of seven summits as well as their corresponding prep sessions. The total time commitment is 28 hours over eight-month period. Recruitment for volunteer coaches is open through September 30, 2013.
For more information about Team Coaches, contact Michelle Mosko, Director of Volunteers. michelle(dot)mosko(at)ymcacharlotte(dot)org or 704 716 6390.
About the YMCA of Greater Charlotte
The Y is one of the nation's leading nonprofits strengthening communities through youth development, healthy living and social responsibility. The YMCA of Greater Charlotte, comprised of 19 membership locations and two resident camps, engages approximately 292,000 men, women and children – regardless of age, income or background – to nurture the potential of children and teens, improve the nation's health and well-being, and provide opportunities to give back and support neighbors. Deeply rooted in the community for 138 years, the YMCA of Greater Charlotte has the long-standing relationships and physical presence not just to promise, but to deliver, lasting personal and social change. http://www.ymcacharlotte.org
-END-