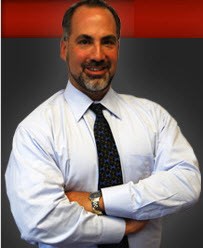 It's sort of an end run around the Constitution. It's like a Checkpoint Charlie.
(PRWEB) September 11, 2013
The Philadelphia Daily News (8.9.13) reported that sobriety checkpoints can reduce alcohol-related crashes by approximately 20 percent. The checkpoints were also linked to a decrease in DUI-related fatalities. While sobriety checkpoints are considered lawful, there is still some controversy over them.DWI lawyer Evan Levow joins civil libertarians and DUI attorneys in questioning whether sobriety checkpoints are a Fourth Amendment violation.
Levow was quoted in the Philadelphia Daily News on checkpoints. He said, "It's sort of an end run around the Constitution. It's like a Checkpoint Charlie."
The debate over the constitutionality of DWI checkpoints has centered on the issue of unreasonable search and seizure without probable cause or reasonable suspicion. The Fourth Amendment to the U.S. Constitution protects people from unreasonable searches and seizures.
The number of people arrested for driving under the influence of drugs increased significantly with sobriety checkpoints, said the Philadelphia Daily News.
Evan Levow offers the following tips for drivers stopped at a DWI checkpoint.
Remain calm, be polite and don't argue – One of the biggest mistakes is to overestimate the chance of avoiding arrest. Law enforcement officers will use a number of factors to determine whether or not an arrest is warranted, and what a driver has to say may have a lot to do with the arrest decision.
Answer questions with concise answers – If asked a "yes" or "no" question, including whether or not drinking occurred, answer with a "yes" or "no". If the officer requires more information, wait for the additional questions. Any statements made could be used against the driver if he/she is brought up on New Jersey DUI charges.
Remember your rights – If an officer asks probing questions, the answers a driver gives may be used against him/her. A driver can inform an officer that he/she is exercising the right to remain silent.
Submitting to Roadside Testing – While you must submit to breath testing at the police station, you do not have to do the roadside physical tests or submit to roadside breath testing. You may politely decline to do the balance testing and breath testing roadside.
"Balancing constitutional rights against the understandable desire to be protected from the perceived threat of those driving under the influence is at the center of this controversy," said NJ DWI lawyer Levow, the senior and managing partner of Levow & Associates.
.
Thirty-eight states allow sobriety checkpoints, including New Jersey.
"When someone is arrested at a DWI checkpoint for driving while intoxicated, the arrestee's attorney needs to address the lawfulness of the checkpoint itself, in addition to any other evidence, including the breath or blood testing and the field sobriety testing," said Levow.
Anyone who gets pulled over for a DWI in New Jersey should consult with an experienced New Jersey DWI lawyer. Lawyers at Levow & Associates have all been trained in Fourth Amendment rights, and know how to challenge evidence that may be used against a client. Contact Levow & Associates for a free consultation regarding your matter.
About Evan Levow and Levow & Associates, P.A.
New Jersey DWI Lawyer Evan Levow is the managing partner of Levow & Associates and a nationally recognized DWI attorney. Levow represented the lead defendant in the most important DWI case in New Jersey history, State v. Chun. Mr. Levow was recognized by the National College for DUI Defense for the role he played in shaping DWI defense in NJ and nationwide.
Levow uses his unique knowledge of field sobriety testing and breath-testing machines to help defend his clients. He has lectured to other attorneys, judges and law enforcement throughout the country on theories of DWI defense and prosecution. Mr. Levow's practice is 100% dedicated to DWI / DUI defense. He can be contacted at:
Evan M. Levow
Levow & Associates Cherry Hill Plaza Suite 200 1415 Rte 70 #200 Cherry Hill, NJ 08034 Phone: 877-735-2288 | (856) 428-5055 http://www.nj-dmv-dwi.com