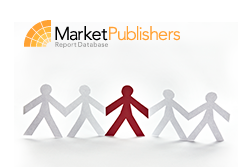 London, UK (PRWEB) September 09, 2013
During the past several years, the world production of coconut oil has been relatively high mainly due to the favorable weather conditions in Southeast Asia (the main coconut oil production area). The Philippines is ranked the globe's leading producer of coconut oil, accounting for more than 42% of the overall production volume. It is followed by Indonesia and India with a combined share of 40% in the world production.
In 2013, the worldwide coconut oil production recorded 1% y-o-y growth and is estimated at over 3.55 million tonnes.
Insightful research report "Coconut oil (CAS 8001-31-8) Market Research Report 2013" worked out by BAC Reports has been recently published by MarketPublishers Ltd.
Report Details:
Title: Coconut oil (CAS 8001-31-8) Market Research Report 2013
Published: September, 2013
Price: US$ 2,650.00
http://marketpublishers.com/report/industry/chemicals_petrochemicals/coconut_oil_8001-31-8_market_research_report.html
The report grants access to an accurate qualitative and quantitative information on the coconut oil market. It provides comprehensive profile of the product including its description; data on the composition, ingredients and hazards; toxicological and ecological information; handling, storage and transportation requirements. The research study offers an extensive overview of coconut oil's properties, and describes the major production methods and covers application areas in detail. The research study presents an extensive guide to the coconut oil market, contains detailed profiles of the top and niche manufacturers and traders operating in the global coconut oil market. The report sheds light on the key consumers across the major end-use sectors and highlights regional prices for the product.
Reasons to Buy:

The report provides with a clear understanding of the coconut oil market.
Extensive product profile enriches one's knowledge of coconut oil and discusses key issues related to the product.
Description of the competitive scenario assists in gaining the competitive advantage in the market.
The profiles of the leading market players help to find the promising business partners.
Brief snapshot on the main consumers allows one to identify the major consumption areas and to find potential customers.
More CAS chemicals reports by BAC Reports can be found at http://marketpublishers.com/members/trade_cas/info.html.
About Us:
MarketPublishers.com is a multilingual hypermarket offering a rich collection of comprehensive studies on various markets, sectors, industries, companies, etc. We perform professional services aimed to equip our clients with high-quality research products and support critical decision-making.