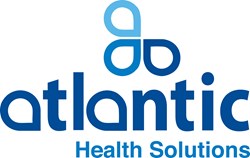 The two companies now offer a full suite of management services geared towards radiation oncology practices.
Tampa, Florida (PRWEB) September 10, 2013
Atlantic Health Solutions' (AHS) partnership with Universal Health Networks (UHN) becomes effective this week. This merger provides radiation oncology practices with improved revenue cycle management and marketing services. By melding AHS' marketing and facility management services with UHN's medical oncology billing services, the two companies now offer a full suite of management services geared towards radiation oncology practices.
This partnership will allow AHS and UHN to focus on the following services:
1. Contact Credentialing: Allowing clients to get on provider plans with fee schedule review, enhancing provider contracts
2. Billing & Collecting: Ensuring that clients are paid for the work performed, maximizing revenue and cost reduction
3. Consultations & Guidance: Helping clients maneuver in the ever-changing healthcare environment with competitive market and demographic analysis to provide increased patient volume
Each company brings a unique, valuable management component to the table. AHS specializes in facility management and health care marketing, focusing on physician relations, Internet marketing, social media management, public relations and patient-centered advertising efforts.
UHN is known for providing their nationwide clients with over 15 years of expert radiation oncology specific medical billing and collections services. This niche focus allows UHN to streamline processes for compliance with generally accepted accounting standards, quality assurance and risk management by their auditing specialists. With access to quality information and metrics, UHN is able to assess and improve radiation oncology billing procedures. This allows them to be prepared for industry changes such as ICD-10, meaningful use and bundled payment options.
Universal Health Networks and Atlantic Health Solutions will be attending The 2013 ASTRO Annual Meeting in Atlanta, Georgia from September 22nd-25th as vendors in Booth #735. Feel free to stop by their booth to learn more about their revenue cycle management methods.
About Atlantic Health Solutions
Founded in 2001, Atlantic Health Solutions' mission is to set new performance standards in providing practice management and marketing services to physicians in both the hospital and outpatient setting. AHS achieves this through its rich experience in the industry, innovative and creative marketing systems and their consistent approach to quality. AHS provides marketing and management services to radiology and radiation oncology facilities throughout the US and has helped clients streamline their practice operations, improve community perceptions and expand patient reach.
###