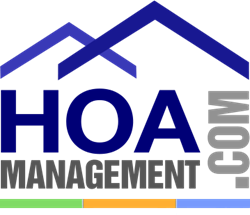 Phoenix, AZ (PRWEB) September 10, 2013
HOA Management (.com) is proud to announce a new advertising partnership with City Property Management Company. Located in Phoenix, City Property Management provides professional community management at planned unit developments, single-family communities, townhomes and condominiums throughout the greater Phoenix area.
City Property Management Company has partnered with HOA Management (.com) to advertise their services to associations in Arizona that are actively seeking a new property management company. To learn more about City Property Management, visitors to HOA Management (.com) can view their profile page on the directory. Included on their profile page is a direct link for users to click through to City Property's website. HOA Management (.com) also provides a contact form for users who prefer to communicate via email.
City Property Management was founded in 1979 and has 30 years of experience in planning and growing communities as well as a knowledgeable team of employees who are fully certified in Arizona. City Property establishes financial guidelines for reaching the current and future goals of an association. They identify opportunities for streamlining the operations, while enhancing the quality of life of a community. City Property also discovers solutions that increase property values and address community's objectives. Today, more than 260 homeowner associations, some for as long as 20 years, have peace of mind knowing the professionals at City Property Management provide day-to-day comfort as well as long-term preservation and enhancement.
HOA Management (.com) is a leading HOA property management directory that uses targeted marketing strategies to reach out to community associations and offer them free access to its online directory. Association residents and board members are able to connect with professional management companies and service providers in their local area by searching on the HOA Management (.com) directory. To learn more about HOA Management (.com), visit http://www.hoamanagement.com or email sales(at)hoamanagement(dot)com.
###