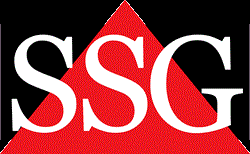 We are happy to share our tips from the trenches so that our clients can maximize the value provided by Oracle BRM.
Dallas, Texas (PRWEB) September 10, 2013
Oracle Billing and Revenue Management (BRM) specialists at SSG will host a free, web-based information session 10-11 a.m. CDT Thursday that will offer tips for optimizing BRM operations. Webinar registration will remain open through Thursday morning.
"We have been working with this software since before it was called Oracle BRM," Jason Anderson, SSG's managing director for the BRM Practice said. "We have taken over 15 years of BRM experience and developed an entire training curriculum around the program. We are happy to share our tips from the trenches so that our clients can maximize the value that this software provides.
The "Tips and Tricks for BRM Operations" webinar will be hosted by Dallas Lyon, SSG's Principal BRM Solutions Architect. Lyon has over 30 years of experience in the software development lifecycle, and he currently designs comprehensive billing solutions focused around Oracle BRM for SSG's clients.
Thursday's info session is just one of SSG's TechTalks, which are live and interactive webinars. Each TechTalk tackles a different, commonly asked BRM question. They include designated Q&A time, during which participants will have the opportunity to ask their own questions to SSG's highly qualified consultants.
Register for "Tips and Tricks for BRM Operations" and view more information about SSG's BRM Training.
About SSG
Founded in 1997, SSG, Ltd. is a Dallas-based Oracle Gold Business Partner and Informatica Channel Partner specializing in Billing and Revenue Management (Oracle BRM), Data Management (Informatica Platform and Oracle DW/BI) and Custom Software Development. As a premier software professional services firm, SSG specializes in building trust-based relationships and solving complex problems in business-critical applications for our clients. The ideal SSG client has made significant investments in technology and values a partner they can depend on to bring a depth of experience and solve their technology challenges right the first time. SSG prides itself on providing the highest quality service to its clients with an unrivaled level of professional integrity, and is also proud to have been named one of the Dallas Business Journal "Best Places to Work" for three consecutive years.