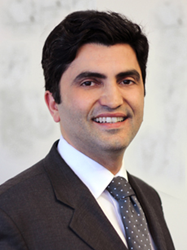 People in their 30's are still producing collagen, which means their skin is naturally more plump and vibrant than someone in their 50's.
Beverly Hills, CA (PRWEB) September 10, 2013
In a new article titled "What is the Right Age for Facelift Surgery" published on FaceLiftNet.com, Babak Azizzadeh, MD, FACS, top Beverly Hills facelift surgeon, discusses important factors related to age and getting a facelift. Because every person ages so differently, Dr. Azizzadeh prefers to use health, not age, as a determining factor in whether or not a patient is a good candidate for a facelift.
"Age is not too important in determining whether or not a person should undergo a facelift procedure. Rather, if the patient looking for surgical facial rejuvenation is in good health, they are probably a fine candidate for the procedure," said Babak Azizzadeh, MD, FACS.
It is not uncommon for patients in their 60's, 70's, and even 80's to seek a facelift. In fact, healthy, active seniors make up a large percentage of facial plastic surgery patients. On the other hand, there is not a definitive age at which someone is "too young" for a facelift either. While very uncommon for a person in their early 30's to need a facelift, it does happen.
"People in their 30's are still producing collagen, which means their skin is naturally more plump and vibrant than someone in their 50's. However, everyone experiences the aging process differently so I do occasionally see younger patients with fairly severe skin laxity that would be best addressed with a facelift," explained Dr. Azizzadeh, Director of the CENTER for Advanced Facelift Surgery in Beverly Hills.
Dr. Azizzadeh often recommends younger patients just experiencing the first signs of aging try non-invasive procedures such as a liquid facelift or Ulthera skin tightening. These often work well at stimulating collagen production and firming up lax skin. When performing a surgical facelift, Dr. Azizzadeh is known for his minimally invasive surgical techniques that leave minimal scarring.
"I want my patients to experience natural-looking facelift results with minimal, hidden scarring. A refreshed, rejuvenated appearance is what makes patients the happiest, they don't want to look"done" and by hiding the scars, there is little evidence of a surgical procedure," said Dr. Azizzadeh.
Dr. Azizzadeh is a facelift expert, recognized as a Top Doctor by the US News & World Report. He completed a fellowship in facial plastic & reconstructive surgery at the prestigious Harvard Medical School, and is the author of five bestselling books, including "Master Techniques in Facial Rejuvenation" and "Beverly Hills beauty Secrets." Dr. Azizzadeh is also the director of the USC Facial Plastic Fellowship Program, and the director of the world renowned Cedars-Sinai Advances in Multispecialty Aesthetic and Reconstructive Surgery Symposium.
To contact the Center for Advanced Facelift Surgery, call (310) 657-2203 today.