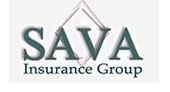 Waterford, CT (PRWEB) September 10, 2013
Did you know that teen drivers aged 16 to 19 are more at risk for motor vehicle driver crashes than any other age group? At SAVA Insurance Group of Connecticut, the local insurance agents are aware of this fact – and they want to encourage new drivers and their parents to practice safety first and avoid becoming a devastating statistic. Fortunately, in Connecticut, parents and insurance agents are not the only ones listening to this: in June, the government created new laws for 16 and 17-year old drivers in Connecticut, as reported by ct.gov on June 3, 2013.
One of the most important influences on a teen's driving is the parent. It is important for parents to understand the vehicle safety laws and also to instill good driving behaviors. Here is what Connecticut residents need to know about the new driving laws:
For those with learner permits (aged 16-17 years old):

No passengers are permitted unless it is a licensed driving instructor
All persons in the vehicle must wear a seatbelt
There is no curfew; however, the driver must be accompanied by a qualified trainer at all times
No cell phone use – including hands-free- devices
For those with a drivers license (aged 16-17 years old):
For the first 6 months after obtaining a driver license, may only drive with: (1) Parents or legal guardian- whom holds a valid driver license; (2) Licensed driving instructor or; (3) Person providing instruction who is at least 20 years old, has held a license for at least 4 years with no suspensions during the last 4 years.
For the second 6 months, the teen may drive with the persons listed above and also with immediate family members.
Until 18 years of age, there is a curfew of 11 p.m. to 5 a.m. unless driving for school, employment, medical necessity or religious activities.
Until 18 years of age, drivers may not use ANY form of cell phones – including hand-held devices.
Parents: Did you know that you must add your teen driver to your auto insurance policy once they receive their learner's permit? After receiving their permit, 30-hours of classroom instruction and 40-hours of practice driving is required before teens can take their drivers test. Parents should use this time to encourage safe driving behaviors, such as:
Avoid all distractions - this includes the radio, GPS and handheld devices
Always obey posted speed limits
Always use turn signals
Obey posted traffic laws – they may change from place to place
Remain calm while driving; road rage and aggressive behavior can lead to accidents
Motorists in Connecticut are more than welcome to talk with the insurance agents at SAVA Insurance Group about their teen drivers by calling 888-821-4506.
About SAVA Insurance Group:
Run by a dynamic all-women team, SAVA Insurance Group offers insurance solutions for residents and business owners alike throughout Connecticut. When someone meets with an agent, they get more than an insurance policy, they get a commitment. The agents at SAVA Insurance Group work hard to provide an experience catered to the individual needs of every client – protecting what matters most to them, no matter what. Connecticut residents looking for experienced, professional agents and insurance services are welcome to give the agency a call today.