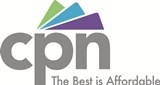 Black Friday is a huge opportunity for small business owners to capture shoppers who want to avoid the crush at big box stores.
Phoenix, AZ (PRWEB) September 10, 2013
CPN USA, a Phoenix-based credit card processing company, today offered Black Friday Sale tips for small business merchants. Although Black Friday is nearly two months away, stores are already planning specials and sales for the kickoff of the holiday shopping season. While many people associate Black Friday sales with larger chain stores, small retailers and service companies can also find success on the day after Thanksgiving.
"Black Friday is a huge opportunity for small business owners," said Patrick Hare, Digital Marketing Manager at CPNUSA.com. "Because most people have the day off, and may choose to avoid the crush at big box stores, smaller retailers can take advantage of the official start of the holiday shopping season."
This year, CPN is offering tips for companies so they can prepare to handle Black Friday traffic as smoothly as possible. They include:

Preparing inventory and advertising. If you are going to have some items at a deep discount, be sure you have advertising prepared to customers will line up in advance. By consulting with your wholesaler, you may even learn about some products that are attractive to customers and available at a discount. This way, you don't necessarily have to attract buyers with a loss-leader.
Creating a gift or loyalty card program. Gift cards for service-based companies make a great present for relatives who may need landscaping, maid, or automotive repair services. Processors can help small retail stores create professional-looking gift cards. When given as gifts, these cards bring in new customers who may have not previously known about your store.
Negotiating lower card processing fees. Some merchants pay between three and five percent of every credit card transaction in fees. During the holiday season, this can equal thousands of dollars in extra costs. While there will always be a cost associated with taking cards, these fees can be slashed under the right circumstances.
Reprogramming POS systems in advance. Testing the checkout process for Black Friday specials will reveal any bugs or glitches that could cause huge headaches when hundreds of shoppers are in your store. In the same vein, it is important to have all staff members trained on new checkout procedures.
Upgrading credit card terminals from phone-based models to internet (LAN) connected machines. Transactions will be faster, more secure, and help the line move more quickly. There are also wireless terminals that make it possible to swipe credit cards in remote locations, like Christmas tree lots and pop-up stores.
About CPN:
CPN is a merchant services company with representatives throughout the United States of America. CPN USA offers full service credit card processing capabilities including terminal leasing and check acceptance. Additional services include payment gateways and merchant cash advance capabilities. For more information please visit CPNUSA.com.