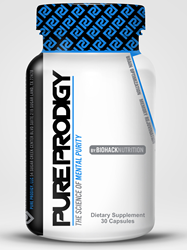 Vinpocetine and Huperzine A have both shown signs in studies that they could help fight and prevent dementia and Alzheimer's disease.
Houston, Texas (PRWEB) September 10, 2013
According to statistics released by the Alzheimer's Association (http://www.alz.org/alzheimers_disease_facts_and_figures.asp), Alzheimer's disease is the sixth leading cause of death in the United States and more than 5 million Americans currently live with the disease. The latter number is only expected to increase as the population continues to increase. Medical options for preventing, slowing, or stopping the disease are currently sparse, but some are finding hope in two supplements – Vinpocetine and Huperzine A – that have both shown signs in studies that they could help fight and prevent dementia and Alzheimer's disease.
In one study ("Clinical efficacy and safety of huperzine Alpha in treatment of mild to moderate Alzheimer disease, a placebo-controlled, double-blind, randomized trial"; July 25, 2002), 202 patients with the diagnosis of possible or probable Alzheimer's Disease were divided into two groups: one group received Huperzine A daily for 12 weeks; the other received a placebo. The group taking Huperzine A showed improvements in cognition, behavior, mood, and activity of daily life.
In another study of Huperzine A, there were more indications that it could be an effective treatment for Alzheimer's disease. In this double-blind, placebo-controlled study of 103 people with Alzheimer's, about 60% of the treated individuals had improvements in memory, thinking, and behavioral functions (http://www.ncbi.nlm.nih.gov/pubmed/8701750, Sep 1995).
Vinpocetine is another supplement that has shown promise in helping to fight dementia. In one study titled Efficacy and tolerance of vinpocetine in ambulant patients suffering from mild to moderate organic psychosyndromes that took place back in Spring 1991, researchers found that Vinpocetine provided a significant benefit in the treatment group of 203 individuals who had mild to moderate dementia.
Dr. Bernd Wollschlaeger, associate editor of the Journal of the American Nutraceutical Association (JANA), has spoken highly of Vinpocetine in the past (http://thyroid.about.com/cs/alternativehelp/a/vinpocetine.htm), saying "Several peer- reviewed, double-blind studies looked at cognitive performance of normal subjects, seeing how vinpocetine would improve their cognitive performance. The researchers found a significant improvement with vinpocetine. Until vinpocetine, we physicians have had nothing to prevent cognitive decline. We only have drugs to treat after the fact."
Both Huperzine A and Vinpocetine are key ingredients in the new brain support supplement Pure Prodigy. This product has drawn much attention leading to its launch, and it is currently available for pre-order with a special 25% off discount at PureProdigy.com (enter the code "PURE25" at checkout).
For more information on these brain supplements, visit http://www.PureProdigy.com.