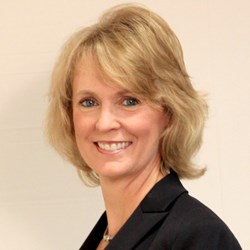 Rockville, Md. (PRWEB) September 10, 2013
Van Eperen and Company (VE and Co.), http://www.veandco.com today announced that Karen Addis, APR, has joined the agency as senior vice president.
Addis will provide strategic counsel and oversight on the agency's diverse portfolio of clients ranging from healthcare to education to government organizations. Working in tandem with VE and Co. CEO Laura Van Eperen, Addis will also play a key role in agency operations, including business and staff development and marketing.
"Karen is a seasoned communications and business executive who has a successful track record of achieving results for associations, nonprofits, corporations, and government agencies," said Laura Van Eperen, CEO, VE and Co. "She has developed a reputation for forging great partnerships with her clients and providing outstanding service. We are delighted to have her on board as our agency continues to grow and expand into new markets."
Most recently Addis served as vice president of the U.S. health sciences practice for a mid-sized North American public relations firm where she provided strategic counsel and oversight to healthcare, corporate, government and association/nonprofit clients. She worked closely with executives on thought leadership and industry visibility campaigns. She is also experienced in working with the science, research and medical communities to translate complete material into lay language.
Prior to that, Addis was vice president of communications for the YMCA of Metropolitan Washington, where she oversaw PR, marketing and advertising for the 15th largest regional YMCA in North America.
In addition, she has worked in-house for a number of large trade and professional associations, including the American Textile Manufacturers Institute, the American Council of Life Insurers, and the American Speech-Language-Hearing Association.
Addis began her career as writer and editor for Security Management Magazine.
Addis received a Bachelor of Science in journalism with a specialty in public relations from the University of Maryland and a Master's Certificate in publications from The George Washington University. She has her Accredited in Public Relations (APR) certification from the Public Relations Society of America (PRSA).
She is an official blogger for The GuideStar Blog and an active member of the Public Relations Society of America, National Capital Chapter.
Addis and her husband and their yellow lab, Zoe, reside in Ashton, Md.
###
About Van Eperen & Company Van Eperen & Company is an award-winning public relations and marketing. As a woman-owned MBE and MDOT-certified business, VE & Co. is authorized to provide professional services to the government through a GSA AIMS schedule. Founded in 2004 to deliver exceptional results to clients, the company holds steadfast to its commitment to exceeding client expectations, while keeping ethics and social responsibility at the forefront of every endeavor. For more information, call 301-836-1516 or visit http://www.veandco.com.