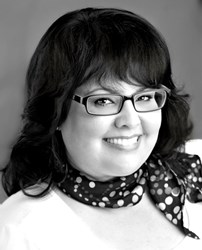 Pediatric Depression is a serious, but treatable disorder. Early diagnosis and intervention are key."
New York, New York (PRWEB) September 10, 2013
Studies show that children*, even babies**, experience depression. The clinical term is called Pediatric Depression, and rates are higher now than ever before. In the United States alone, evidence suggests that up to 1% of babies, 4 percent of preschool-aged children, 5 percent of school-aged children, and 11 percent of adolescents meet the criteria for major depression***.
According to American Association of Suicidology, Suicide is the 3rd leading cause of death in adolescents ages 15 to 24, and is the 6th leading cause of death in children ages 5 to14****. Suicide is significantly linked to depression, so early diagnosis and treatment of Pediatric Depression is extremely important.
September is Suicide Awareness Month. Dr. Deborah Serani, a go to media expert and an award-winning author on depression, is available for print, radio and television interviews. Her new book "Depression and Your Child: A Guide for Parents and Caregivers" launches September 16, 2013.
References
*Joan Luby et. al. "The Clinical Significant of Preschool Depression: Impairment in Functioning and Clinical Markers of the Disorder. Journal of Affective Disorders 112(2009):111–19.
**abcNews, "One in Forty Babies Has Depression." abcNews, accessed, January 25, 2013, http://abcnews.go.com/Health/OnCall/story?id=2640591&page=1
*** American Psychiatric Association. Diagnostic and Statistical Manual of Mental Disorders: 5th Edition. Washington, D.C.: American Psychiatric Association, 2013.
****Target News Service . "Depression Rates Triple Between the Ages of 12 and 15 Among Adolescent Girls." Health Reference Center Academic, July 25, 2012.